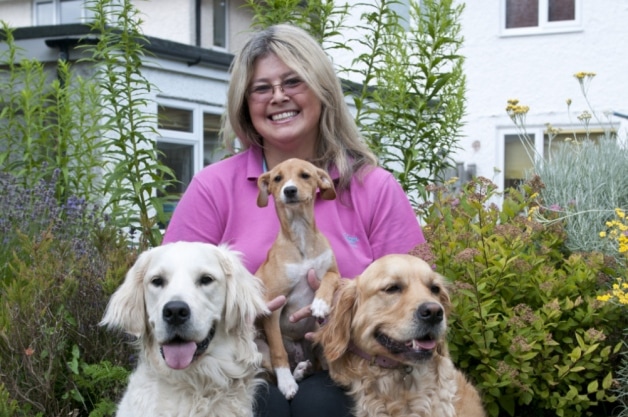 Lisa Smart is a businesswoman and dog lover that has worked with many shelters over the years.  She's tired of seeing so many good dogs put down for no other reason than a lack of space, or because a proper forever home just couldn't be found.  She decided to set up Happy Paws Puppy Rescue, aimed at helping dogs not just locally, but all over the world find that forever family they so desperately need.
When asked about how things got started, Smart said:
"I have been working alongside other dog rescuers for a year or so, I was able to gain much needed experience, understanding and knowledge.  It soon became evident that too many puppies were being put to sleep because homes could not be found quickly enough."
"Through Happy Paws I now have built up a network of organizations which will let me know when a puppy is in need.  Happy Paws then fosters the puppy and then finds the puppy a wonderful home."
Just last week, her first success story came in.  A pup named Cindy was picked up from a shelter in London, and was brought to Smart's home.  It only took her four days to find a forever home for Cindy.
"Cindy really landed on her little paws as she has been re-homed with a wonderfully kind, and compassionate family who love her to bits," said Smart.
Smart wants to save them all, or at least as many as she possibly can. She can't do it on her own, and is asking anyone willing to help out at all with fundraising and expansion to contact her via email at [email protected]