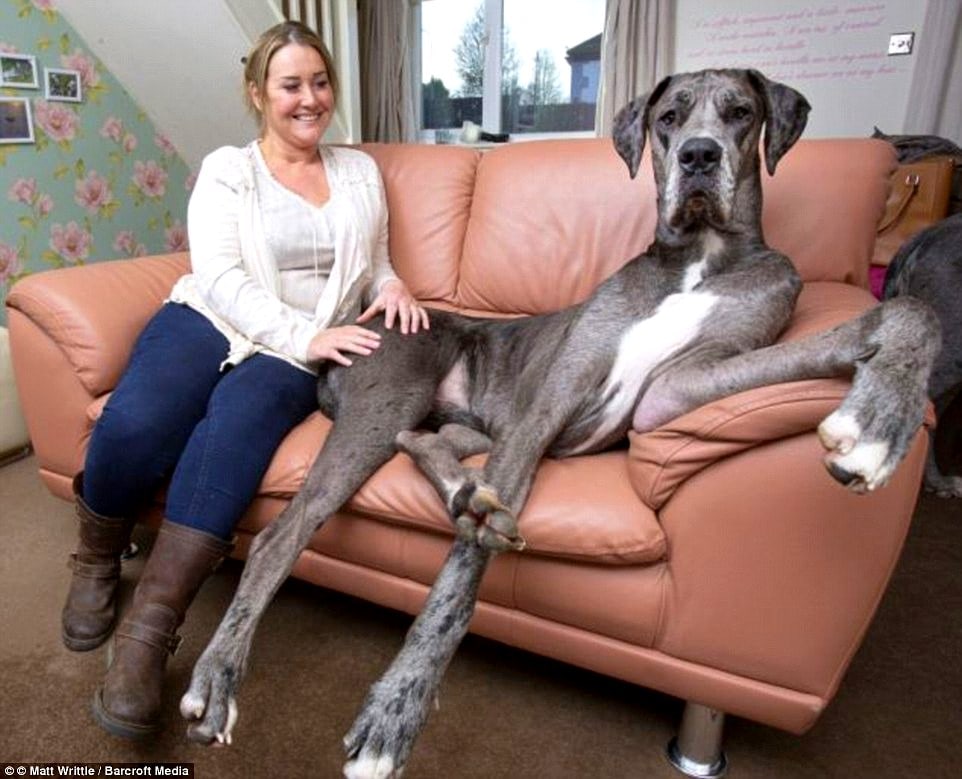 The newest Guinness record holder for world's biggest dog is Freddy, a 7'-6" Great Dane who lives in the UK.  The 4-year-old dog weighs over 200 pounds, and his favorite foods are peanut butter on toast and roasted chicken.
Claire Stoneman is completely devoted to Freddy and his sister Fleur, spending over $15,000 a year on their care.
"I've been single for the best part of four years. But I get cuddles off the dogs and I don't have to wash dirty underpants," said the former model.   "They are children to me… because I haven't had any kids. They need me and it's quite nice to be needed."
She'd love to be in a relationship with a man, but she knows it can be difficult to meet the right person who will be as crazy about her dogs as she is.
At least now Freddy is well-behaved; as a puppy he demolished 23 couches!
"I'd come home and find a sea of foam across the floor," Claire explained.  "But he's my baby and I can't imagine life without him."
She even gets up super early to take him on 40-minute walks so they'll avoid most other dogs who would be intimidated by his size.
"If he wants to run after a dog, I wouldn't be able to stop him," she said.