On April 4, 2014, a dog with a bullet wound on his head walked up to a home in Caldwell, Texas. The homeowners took him in and reached out to different animal rescue organizations for help. True Blue Animal Rescue (TBAR) stepped up and decided to give this dog a fighting chance.
The injured canine is now called Chance and after being taken to Brenham Veterinary Hospital, vets determined the one-year-old Catahoula had been shot with a .22 in one of his eyes. Fortunately, the bullet exited through the back of his head, but his eye is completely destroyed and will need to be removed.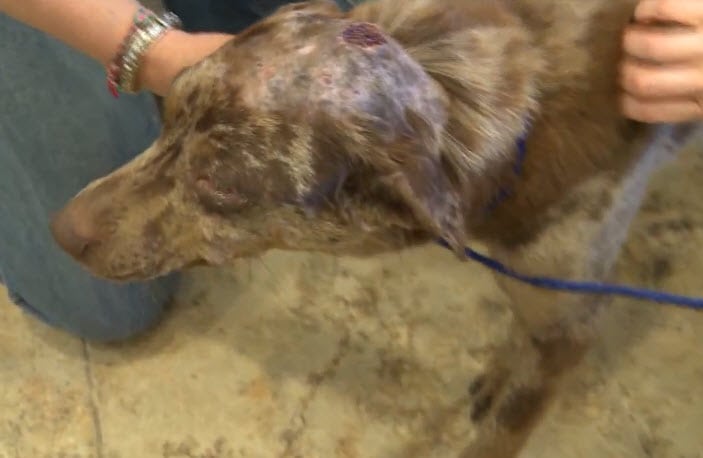 According to True Blue Animal Rescue President Melanie DeAeth, Chance is a miracle dog.
"It definitely it's a miracle the way it went, he survived so that he could tell his story, so that people would know that it's not OK to do this to a dog," DeAeth told KBTX. "I hope that anybody who heard anything can call up and tell, because they have an open case in Burleson County that they're going to try to find who did this to this dog, because this is illegal. It's wrong. It's abuse."
True Blue is fostering Chance and they have made him available for adoption. They are currently taking donations to help cover all his medical costs.
If you are interested in helping chance consider making an online donation at http://t-bar.org/.
To learn more about Chance and his road to recovery, visit his Facebook page.