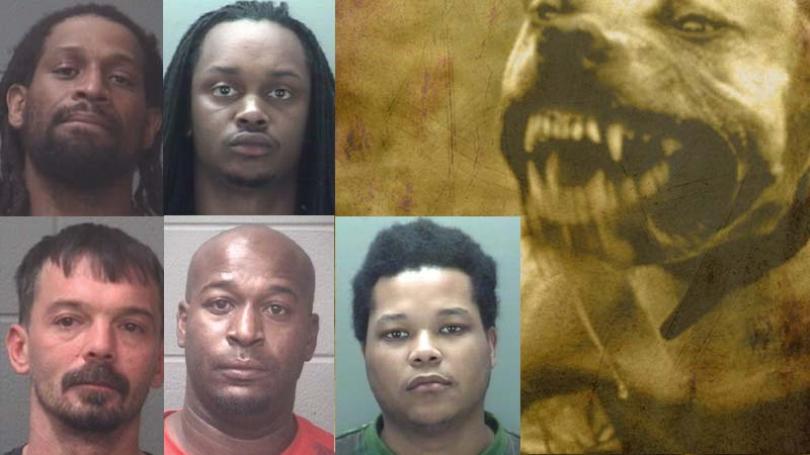 In Onslow County, North Carolina, ten people have been indicted on federal dog fighting charges, and a total of 156 dogs were seized and rescued from the property in question.  The charges range from things like purchasing, breeding and receiving dogs for the purposes of fighting; all the way to training, conditioning, and transporting these dogs across state lines.
According to official reports, the fighting ring was one of the biggest ever seen, whit some of the highest stakes betting taking place.  Some of the wagering would go over $100,000 far more often than not, and it's estimated that aside from those arrested in the bust, there are a good number of other promoters and spectators out there still.
There are also a massive heap of abuse and neglect charges as well.  The United States Attorney's Office states that many of the losing dogs would be eaten or even killed, and there were a good number of other terrible things happening that involved the training, and the use of some of the training equipment.
Thanks to the Federal Animal Welfare Act, these charges are not coming at the state or some other local level.  These people face straight up federal charges which are much more severe, and it should come as no surprise that many of the people arrested are also facing other charges at the federal level for offenses that are not tied with dog fighting.  Some of those charges involve the possession and/or sale of crack cocaine, and the possession and/or sale of drugs and firearms within 1,000 feet of a school.