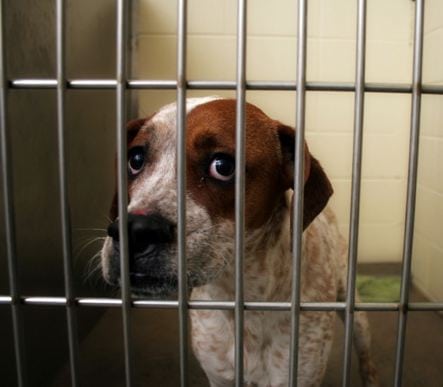 The Pennsylvania House of Representatives last week passed HB 82, An Act providing for actions for costs of care of seized animals, known as the Cost of Care bill.
The legislation, if passed by the State Senate, will relieve the burden on non-profit shelters that provide care for animals seized from neglect and abuse situations while the cases pass through the legal system. Shelters and rescues can quickly become financially overwhelmed and left unable to help animals outside of those from the seizures. During the 2012 session, the bill did not make it out of the State Senate, where it died. Humane PA published a post last Friday that discusses the vote in relation to the bill's failure to pass in 2012.
The HSUS, among others, applauds the Pennsylvania House of Representatives for passing House Bill 82, to require alleged animal abusers to pay reasonable costs to care for their animals after seizure. The vote was 163-84. The bill now moves to the Senate, and The HSUS urges Senators to swiftly pass it into law.
"Pennsylvania's non-profit animal shelters bear an enormous burden in caring for abused animals which must be held as evidence until trial," said Sarah Speed, Pennsylvania state director for The HSUS. "This legislation gives shelters an opportunity to prove to a court before trial that the seizure was necessary and require the alleged abuser pay the costs to care for these animals pending trial, which both ensures that shelters will be able to continue their vital work and provide an incentive for a speedy trial."
"This legislation will protect non-profit animal shelters from being bankrupted by costs incurred in large scale animal rescues," said bill sponsor Rep. Brian Ellis, R-11.
Under current law, shelters who house animals rescued in cruelty cases often spend thousands of dollars caring for those animals until all appeals are exhausted. This legislation protects defendants, animal shelters and the animals by providing an avenue for both parties to meet before a judge immediately after seizure and determine responsibility for the animals.
H.B. 82 guarantees that criminal defendants maintain some responsibility for basic costs of care.
For the full text of the bill, click HERE.
<via>
.