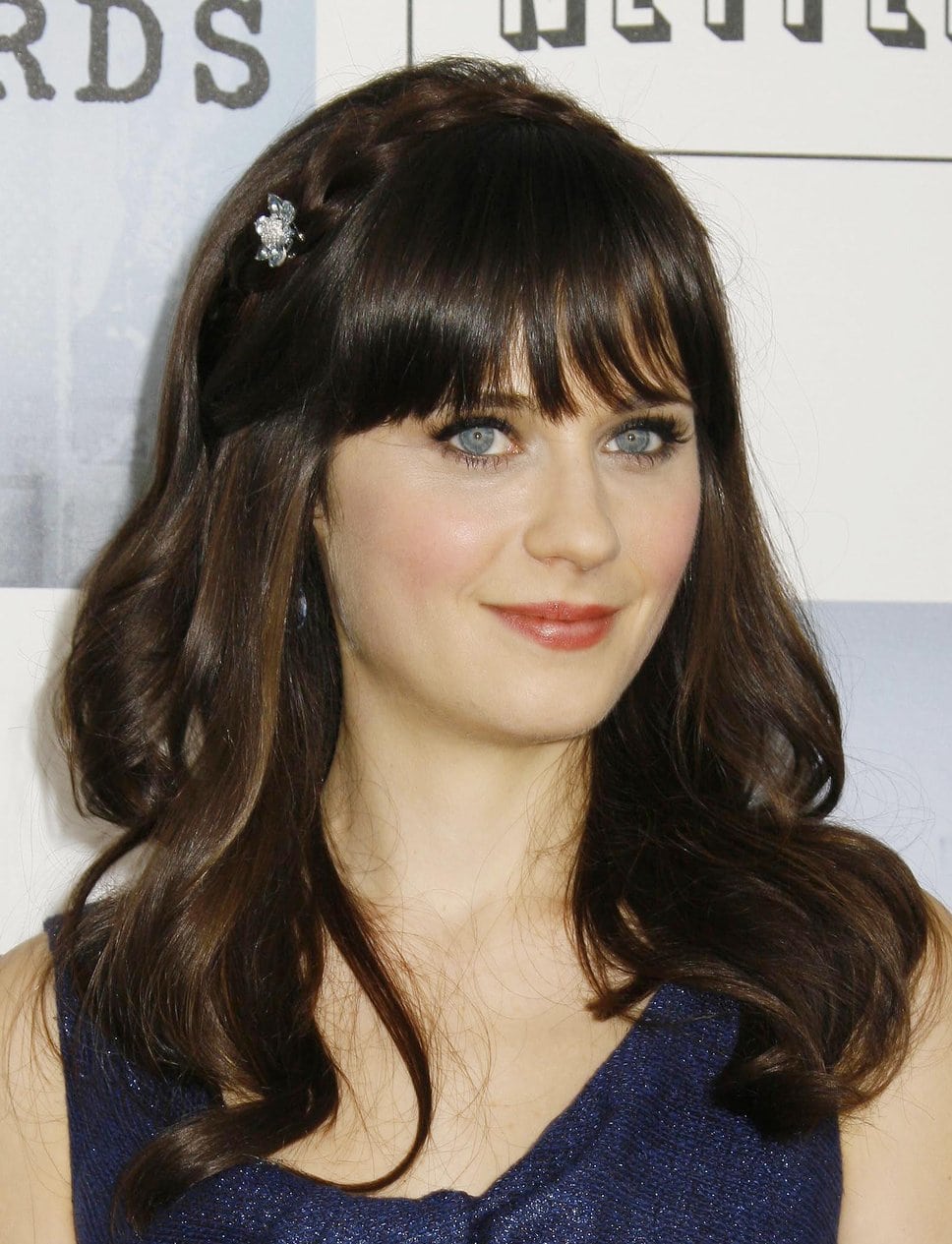 Like Stone Temple Pilots frontman Scott Weiland and Parks and Recreation actress Aubrey Plaza, Zooey Deschanel becomes the latest celebrity with a case of puppy love that could only be cured by The Bill Foundation.
On March 13th the New Girl star called on The Bill Foundation and brought home two rescue dogs, Zelda and Dot.
The Los Angeles-based non-profit organization has rescued over 2,000 dogs since its inception in 2000.  Approximately 60 dogs are house there at any given time.  That number has been temporarily decreased thanks to the canine-loving Zooey.
"I have to thank the #billfoundation for the greatest, sweetest, most wonderful dogs in the world," she tweeted.  "Apples of my eye!"
Zooey makes her passion for animals well-known.  She joined a number of other celebrities in protesting McDonald's for their alleged mistreatment of chickens for using battery cages, which have already been banned in the European Union.  In addition, she and the other members of Mercy for Animals sent a letter to Walmart CEO Mike Duke, beseeching him to cut ties with pork suppliers who raise pigs under cruel and painful conditions:
"While Walmart tells its customers they can 'Save Money, Live Better,' the pork sold in your stores comes from pigs whose lives couldn't possibly be any worse.  As world-renowned animal behaviorist Dr. Jonathan Balcombe puts it: 'Gestation crates are unremitting hell on earth.' … "It's time for Walmart to quit dragging its feet and help put an end to one of the cruelest factory farming practices.  As the largest retailer in the world, Walmart has the power — and the ethical responsibility — to ensure that the pork sold in its stores is not the product of egregious animal abuse."
Zooey knows that pigs are intelligent creatures (even smarter than dogs), and is a champion for them.  While the former vegan may not be able to save every little piggy, at the very least she has been able to save a couple of puppies.