As if blowing up a dog wasn't enough to spark outrage in anyone with a heart, it has been made all the worse because charges of animal cruelty have been dropped against the man in what some believe is a ridiculous loophole in the law.
At 3:45 am on August 4th, Stevenson, Washington resident Christopher Dillingham blew up Cabela, his family's golden Lab, by attaching a homemade explosive device to her collar.
"It sounded like a high-power rifle outside my window," said Skamania County Sheriff Dave Brown, who was awoken by the blast.
A number of neighbors called authorities, who arrived at Dillngham's home to find the dog's remains scattered about the yard. Deputies said Dillingham was throwing furniture that he claimed was possessed "by the souls of demons," outside in preparation for "the rapture."
The deranged man said that he killed Cabela because his ex-girlfriend, who had given him the dog, "put the devil in it." He distracted her with treats while securing the device around her neck.
Dillingham owns a fireworks stand called Thundershack, and made the bomb using black powder from the fireworks. He protected himself and detonated the device, which killed Cabela instantly.
He was arrested and charged with animal cruelty, but the charge was dropped due to wording in Washington law, which states:
(1) A person is guilty of animal cruelty in the first degree when, except as authorized in law, he or she intentionally (a) inflicts substantial pain on, (b) causes physical injury to, or (c) kills an animal by a means causing undue suffering, or forces a minor to inflict unnecessary pain, injury, or death on an animal.
(2) A person is guilty of animal cruelty in the first degree when, except as authorized by law, he or she, with criminal negligence, starves, dehydrates, or suffocates an animal and as a result causes: (a) Substantial and unjustifiable physical pain that extends for a period sufficient to cause considerable suffering; or (b) death.
Because Cabela died instantly, it was determined that she did not suffer, and animal cruelty laws revolve around the concept of suffering.
Apparently, violently and unnecessarily murdering a dog is not illegal.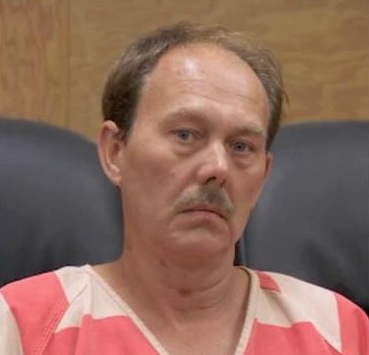 "We're taking this very seriously because it is clearly a violation of state law," said Undersheriff Dave Cox. "It's a pretty laid back bunch of folks here who own a lot of animals, so it was fairly disturbing to have this happen."
"I don't think anybody in my office or prosecutors or the criminal justice system will sit back and say the dog is no big deal," Brown said. "I think it's a tragedy."
Dillingham is no stranger to law violations: he has previously been in trouble for felony unauthorized use of a vehicle, assault, and two charges of drunken driving.
He is due back in court August 15th, where additional charges may be filed.
"We are reviewing the animal cruelty statutes and case law, and if the law allows we will file additional charges in relation to the killing of the dog," said Adam Kick, the Skamania County prosecutor.
8/8/13 – UPDATE: After receiving hundreds of complaints from outraged citizens across the country, county officials have reversed their decision to not press charges against Dillingham for animal cruelty. The power of the people has been effective, and he is now being charged with animal cruelty in addition to other charges. He is still being held on $500,000 bail.
Impassioned people created Facebook pages to help see that Dillingham would be charged with animal cruelty – Justice for Cabela and Justice for Cabela the Labrador.