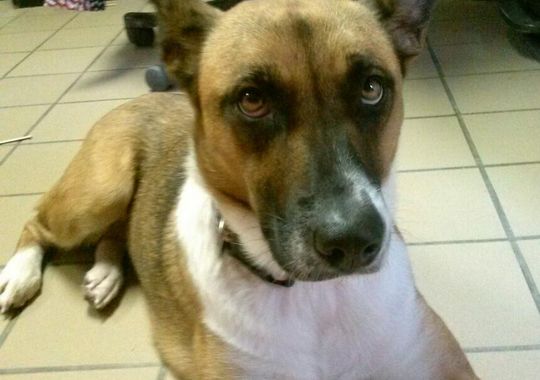 On Friday night a Kentucky animal shelter experienced a devastating fire that took the lives of several animals. Thankfully many of the dogs were saved from the fire and have been placed in homes. Now the shelter needs help getting back on its feet.
Around 9:45 p.m. on Friday firefighters responded to a call of a fire at the shelter. Firefighters and police worked quickly to try to free as many animals as they could. The roof soon collapsed though. The dogs were all penned in a horseshoe shape on the outer part of the shelter so firefighters were able to free most of them. The cats however were in a room in the center of the shelter and sadly most of them did not survive the fire. A guinea pig also perished in the fire.
One of the most devastating loses of the fire was Sassy, the shelter's greeter and ambassador. Sassy was an integral part of the shelter. She would visit nursing homes and every shelter event. She had a very friendly nature and helped shelter volunteers figure out whether new dogs got along with other dogs. She is the one confirmed dog death in the fire, another dog is still missing.
The community has stepped up to help and all of the surviving dogs have been placed in homes. Now the shelter is focusing on getting back on their feet and rebuilding. They are working on finding a temporary building and accepting donations. If you wish to donate you can do so through their PayPal account.
For more information on the shelter and updates follow them on Facebook.