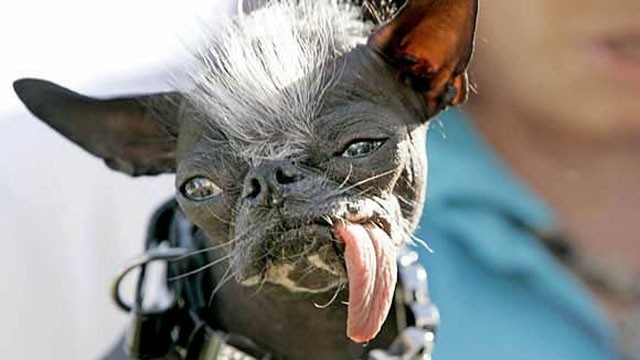 Elwood became a well-known and beloved dog when he was crowned the World's ugliest dog in 2007. Sadly, Elwood passed away Thanksgiving morning in the arms of his owner.
Karen Quigley rescued Elwood, a Chinese crested and Chihuahua mix, in 2005. Elwood breeder thought the dog was too ugly to sell and was planning on euthanizing him until Quigley stepped him and offered him a home.
In 2007 Elwood was crowned the World's Ugliest Dog and quickly garnered fans all over the world. Using his fame Elwood helped raise thousands of dollars for animal rescue groups. His story inspired Quigley to write the children's book "Everyone Loves Elwood." It became popular and taught children important lessons on being kind to animals and that it is OK to be different.
Elwood lived a happy life and brought a lot of happiness to others.
"He made people smile, he made them laugh and feel good," said Quigley. "It was wonderful. He will truly be missed."
Elwood had recently fallen ill and on Thanksgiving morning he passed away while resting in Quigley's arms. He was 8-years-old.