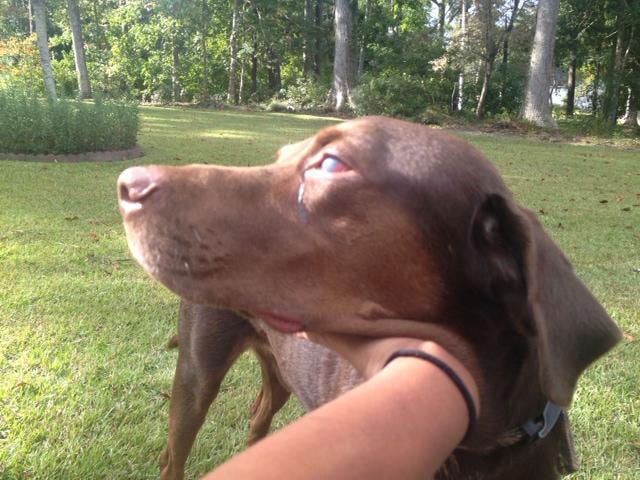 When a dog gets loose there are lots of potential dangers. When that dog is blind that danger increases. A North Carolina dog named Guinness faced very real danger when the blind dog escaped from his yard and ended up in a river swimming for his life.
Last week Guinness escaped his owner's yard and wandered to the Neuse River. Unable to orient himself because he is blind, Guinness soon found himself 200 meters off shore. Guinness had been swimming for an estimated ninety minutes when water quality workers spotted him and brought him safely on their boat.
"It's remarkable, blind or not, that he could swim that far and not drown," said Guinness' neighbor Rob Mabus.
Guinness was brought safely home to his relieved owners. After swimming for so long Guinness took a well-deserved rest.
"When he got him home, I said well how is he. He said he's been sleeping for 12 straight hours," Said Mabus.