Bravo to Bravo!  Caki Bravo, that is.  This Sarajevo cab driver is known to locals as a big hearted man who saves more than 10 dogs every month.  One small dog who was pushed into a river by a nasty man might not be alive today had it not been for the gallant efforts of Bravo, who plucked him from the rushing water and saved his life.
"People said that he was pushed by a passerby, a man of about 30 years old," Bravo explained. "We were trying to pull him up but it was really hard because he was in a panic."
The important thing is to stay calm yourself, something Bravo knows after having rescued hundreds of dogs.
"When he was brought to dry ground, he was shaking from the cold and from the fear," the hero said.
In just a few minutes, the pup, called Rio, was getting cozy on the lap of fellow rescuer Edina Pasic.  He's now being loved and cared for in a foster home.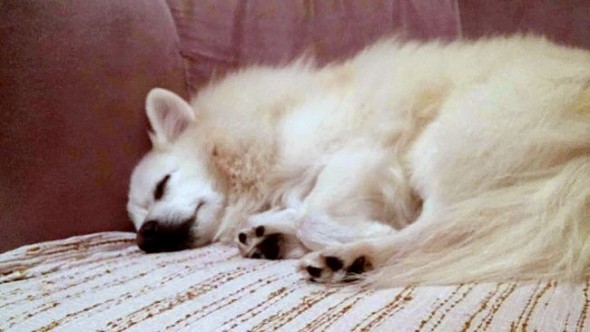 Bravo belongs to a network of animal rescuers in Bosnia who are doing their best to provide for thousands of dogs every month.  He and a handful of others recently delivered scads of straw bales to a government-run dog shelter so dogs don't freeze to death in the coming winter months.
Bravo also visits every Sunday to dole out lots of kibble to the dogs, who otherwise subsist only on stale bread for the rest of the week.  Rescuers would love to be able to provide them with more, but with so many dogs, there is only so much they can afford to do on their own.
The USA-based Harmony Fund is working to provide these shelter dogs with food for the next month, but the food will soon run out, and the dogs will be back to stale bread.  If you would like to help, please CLICK HERE to donate.