Her comedic style might not be everyone's cup of tea, but Chelsea Handler's got one thing going on for her that no one can deny:  she's a HUGE dog lover.  She recently added another one to her family, and just like the others, this one's a rescue dog.
The comedian and author recently took to Instagram to share her exciting news with fans.
"This is my new baby rat/bear. Chunk has a sister. Front runner name is Carmen. I'd like some other suggestions from all the people who love chunk. Something with a Spanish flair."
Chunk is her adopted Chow mix that became a beloved staple on her late-night talk show, Chelsea Lately.  She also has a boxer named Jax.
Chelsea loves using her celebrity to help dogs in need.  In addition to adoptive mom, she's also a partner in the dog food company Dog for Dog, which donates food to charity.
"Every time you buy a bag of this dog food, they send another bag to an animal shelter and they save dogs' lives," she said on Chelsea Lately.  "It's a really good cause."
Here are more photos of her furbabies: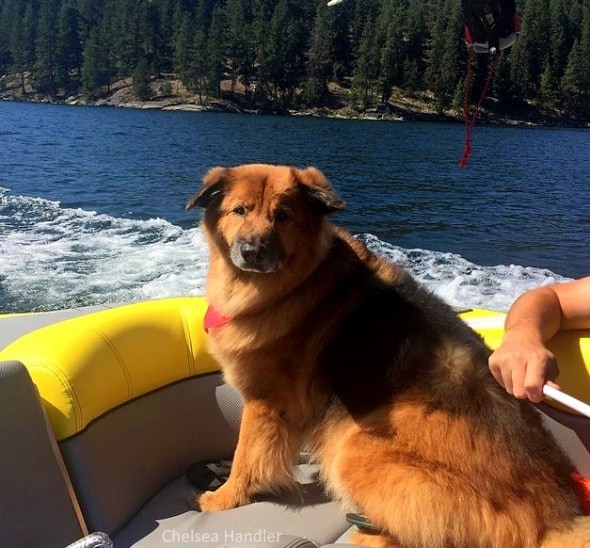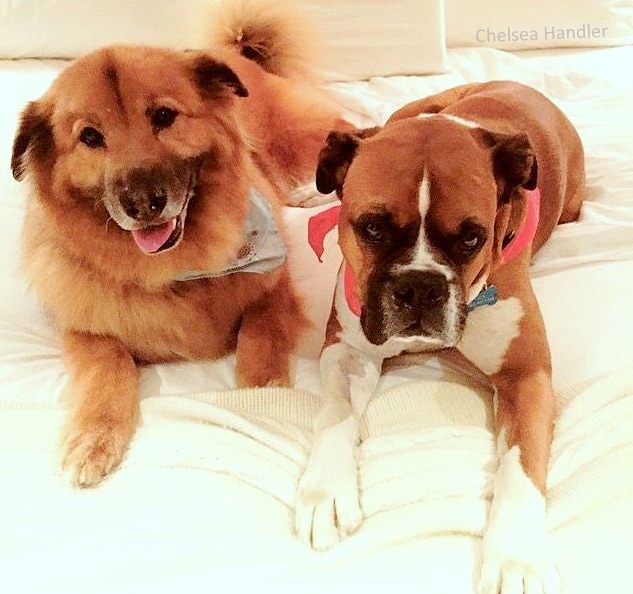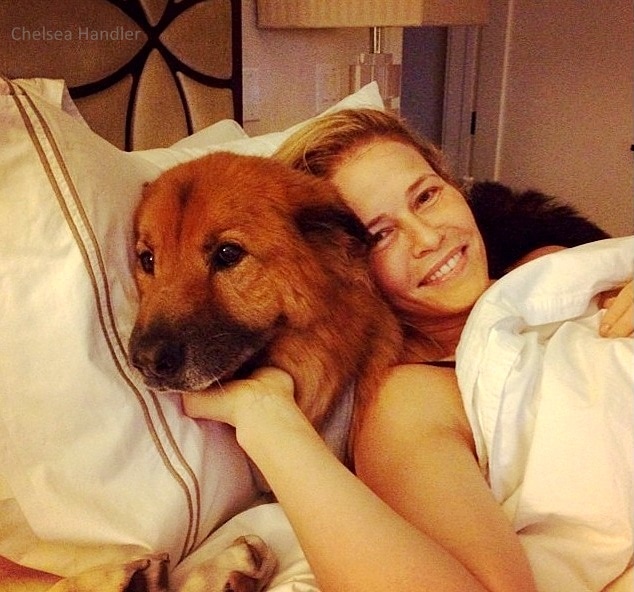 Not many details about her new girl are known, but they're sure to be announced soon:  Chunk has his own Facebook, Twitter, and Pinterest accounts, and he and Jax are all over Chelsea's own social media pages.  See more of Chelsea and her dogs on Instagram.