August 15, 2015, was a historical day for animal lovers and shelter pets across the United States. This, thanks to the nationwide adoption drive sponsored by 11 NBC owned television stations, the New England regional news network necn, 17 Telemundo owned stations and Overstock.com. More than 400 shelters participated and a total of 18,860 pets found forever homes.
For weeks, the different television stations had been advertising the adoption drive and shelters took to social media to advertise and document the event with the hashtag #cleartheshelters. While adoption fees were waived for any animal older than 5 months, some organization had reduced adoption fees for other pets. All potential adopters were required to fill an adoption application.
The public's response was unexpected on the day of the event that many places had long lines – even before doors opened.
Once pets were officially adopted, social media feeds exploded with images of happy adopters and pets.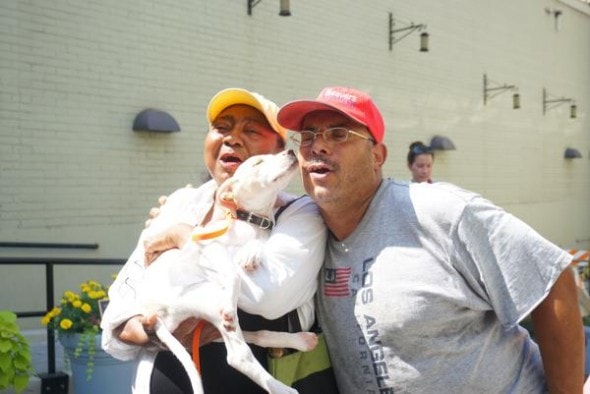 Some shelters even had to close their doors early because all their pets found forever homes.
Now, on August 22, 2015, NBC will air a special report ("Clear the Shelters") about this day and the public will learn the stories of some of the now adopted pets. The report will also touch on the impact of social media and hoe it is helping transform the world of animal adoption. Find out where Clear the Shelters will be airing near you.
We hope that this event repeats itself and more shelters gets involved to hopefully get all shelter animals into forever loving homes.