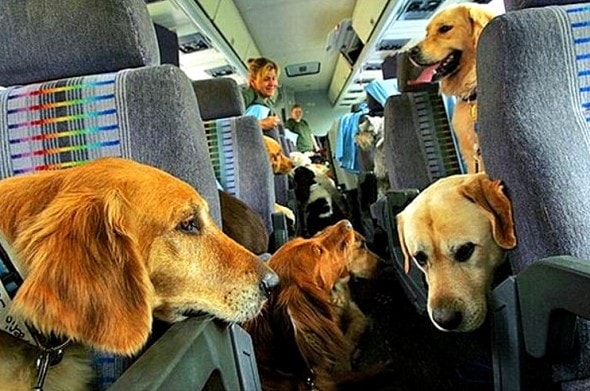 Following the deaths and disappearances of dozens of pets in the last 10 years, Delta has recently announced that beginning in March of 2016, they will no longer make pets fly in the cargo hold of their passenger planes.
"Delta will no longer accept pets as checked baggage, but will continue to transport allowable pets in all cabins of service except Delta One, effective March 1, 2016," Delta said in a statement. "Customers may also ship pets for travel within the United States as freight through Delta Cargo."
MarketWatch reported that in the past 10 years alone, 74 pets have died and another 14 have gone missing while under Delta's care.  These deaths account for about 25 percent of all airline pet deaths.
In 2011, Delta stopped allowing brachycephalic dogs (ones with squished-in faces, like bulldogs and boxers) in the cargo bays because of their difficulty breathing in extreme situations.  In cargo, temperature and air pressure can fluctuate, allowing these dogs in particular to succumb to inauspicious circumstances.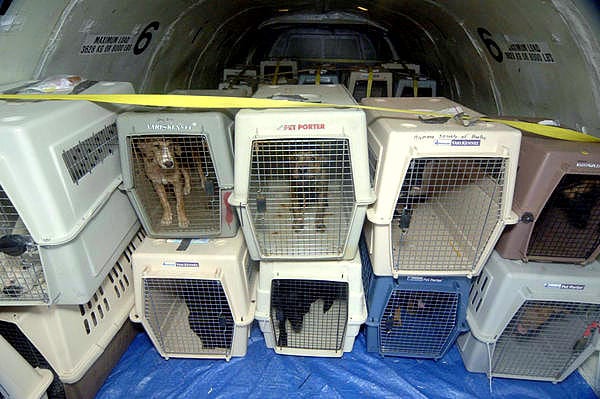 Unfortunately, large dogs will still not be allowed in the cabin due to their size, but pet owners will be given the option of transporting their dogs via Delta Cargo, which the company says is a safer alternative.
"Pets that are transported via Delta Cargo are monitored closely by customer service teams during their travel," the company said. "While at airports, pets are handled in temperature-controlled holding areas and vans. Also, Delta Cargo enlists professional kenneling services if overnight stays are required."
Members of the military with active transfer orders and people with service and therapy dogs will still be allowed to check their pets as "baggage," which is a perplexing notion, given that these people need their pets to be with them.
"Many of us at Delta are pet lovers and we know that they are important members of the family," said Bill Lentsch, senior vice president for airport customer service and cargo operations. "This change will ultimately ensure that we have a high-quality, consistent service for pets when their owners choose to ship them with Delta Cargo."