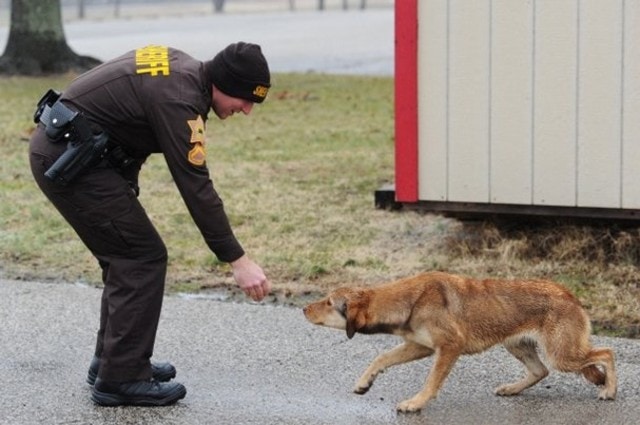 Deputy Mark Rasure rescued a shivering, emaciated stray dog last week. Without his aid the dog would have died from the subzero temperatures.
On January 5th, Deputy Mark Rasure with the Vanderburgh County Sheriff' Department spotted the stray dog. He called animal control but they were backed up with other requests and would take some time to get there. Not wanting to leave the dog in the frigid conditions Deputy Rasure used pecans and string to her into his car.
"The dog would have definitely died," said Animal Control Officer Jeremy Law.
The dog, now named Winter, is now safe at Animal Control where she has already been pre-adopted and will be going home with her new family soon.