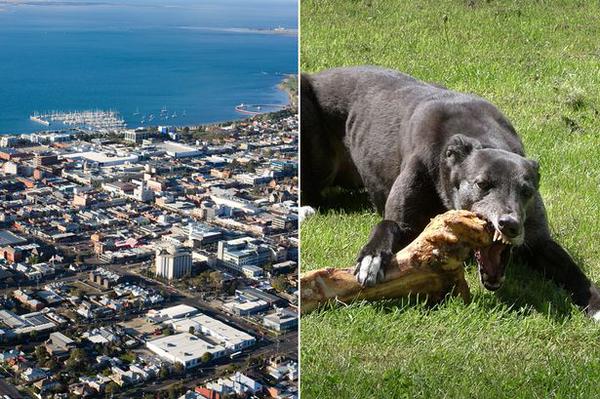 A dog in Australia had found himself locked up in his home with his human for over a month.  This usually isn't an issue, but the human had died, and the dog was left with no other choice but to start eating his human just to survive.
The man was 49 years old, and from Geelong, Australia.  He had not been seen by family or neighbors for at least four weeks before someone took notice.  No one had checked up on the man, and according to neighbors, they never really saw anyone but him and the dog on the property.
This past Tuesday, local police were called out to the man's home to do a welfare check.  Neighbors had finally called to report that the dog was barking constantly.  They also noted that the dog hadn't been noticed outside in quite a while, and for that matter, neither had the owner of the home.
According to news site The Mirror Online, Sergeant David Magner, a spokesperson for the police department had confirmed the man was found dead in the home.  The dog was also found, starving and dehydrated, stuck along with the man.  No suspicious circumstances were found related to the man's passing.
Sergeant Magner said, "His right leg was missing, and the other (had been) gnawed to the bone.  The dog inside the the unit appeared to be extremely aggressive, so council rangers were called in to restrain it."
The dog was successfully removed from the property without incident or injury.  He's been taken to the Geelong Animal Welfare Services.  He will have a full medical workup and temperament check, and if everything works out, he may be up for adoption.