Taiwan was recently devastated by a 6.4 magnitude earthquake that struck near the city of Tainan.  At least 15 have been declared dead, 500 injured, and another 150 are missing.  But a ray of hope shone when a small dog was found beneath the rubble of a collapsed 17-story building.
The quake struck at around 4 am local time, and residents reported at least four large aftershocks.  Over 300 people have been rescued, and Madonna, who performed there on Saturday night, offered her condolences for all the victims and their families.
"This was strong enough to not only be felt here in the [Taiwanese] capital city of Taipei but also in the southern provinces of China," Elise Hu, an NPR correspondent who was in Taipei at the time, told CNN. "Taiwan is very used to earthquakes and tremors, but this is far more significant than the island has seen in quite a while."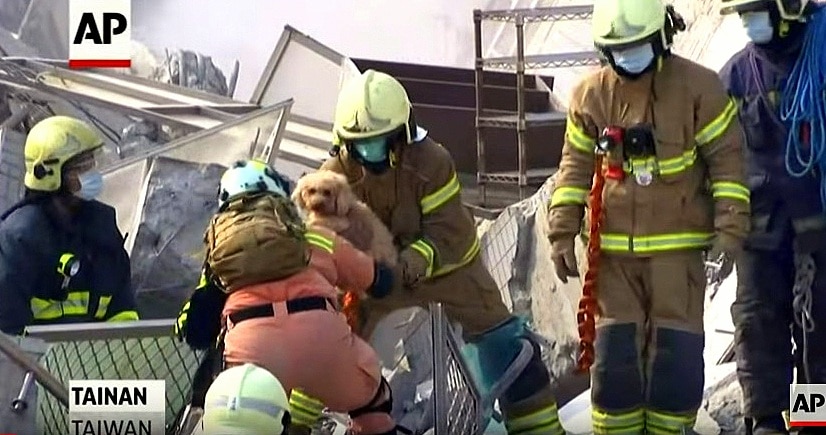 As soon as disaster struck, the search for survivors began.  Twenty-three search and rescue dogs have been dispatched, and are working hard to find more people and other dogs.  The little dog who was pulled from the building collapse appears to be in good shape, and has hopefully been reunited with family.