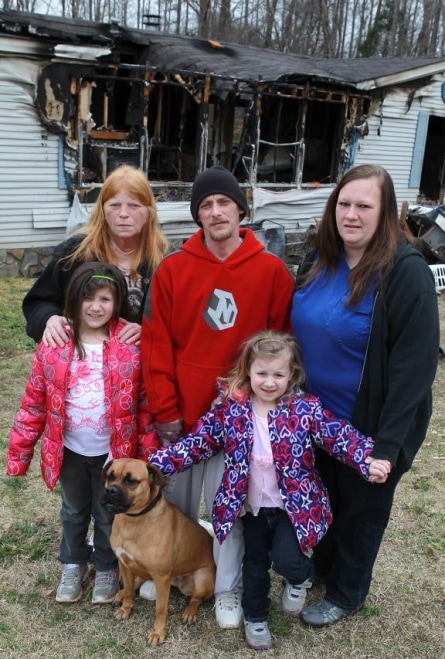 A North Carolina family is alive and well after a fire destroyed their home. The hero getting the credit for saving their lives is the family's 2-year-old Boxer named Allie.
Most nights Allie sleeps in a kennel. Brandon Best let the Boxer snuggle on the couch with him last week and it's a decision that saved his family's life. On January 26th, just after 5 a.m. Allie started barking in an odd way. Best woke up and found his home filled with smoke and flames. He immediately ran through the house waking up his two children, brother and mother-in law. His wife was at work and everyone in the home made it out uninjured.
The family isn't the only one giving Allie the hero credit she deserves. "Thank God for the dog," said Gaston County Deputy Fire Marshal Alan Middleton. "The dog is the only reason I wasn't dealing with five fatalities." The home was completely destroyed in the fire and without Allie the fire would have taken a more tragic turn.