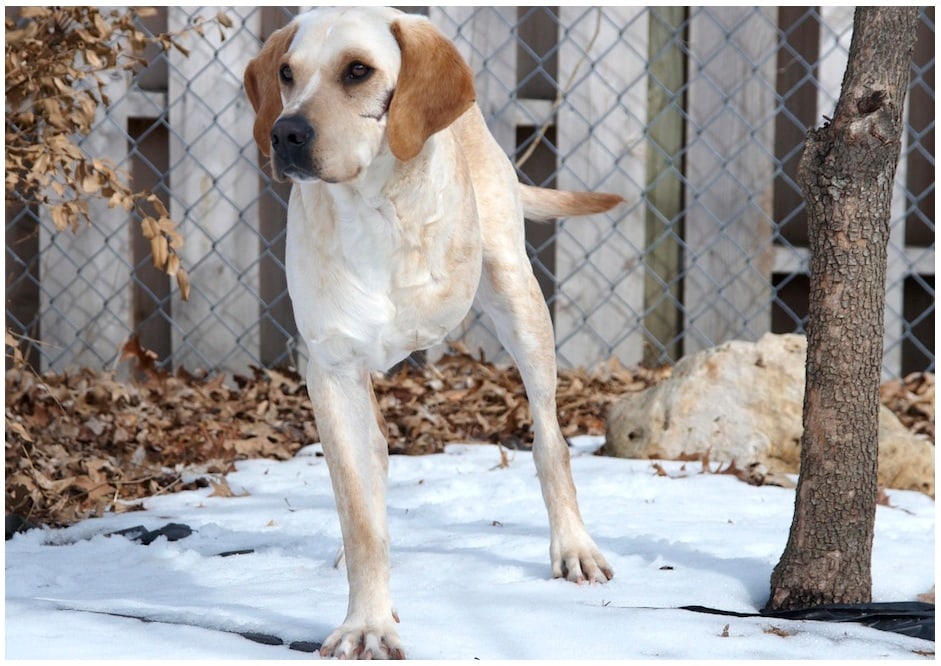 Marshall is a survivor. He has been called a "miracle dog" and now his story is creating a movement. "The Marshall Movement" helps children recognize, prevent and speak up when witnessing or experiencing bullying, abuse, peer pressure or animal cruelty.
Marshall has an amputated leg and a huge scar on the side of his face. In 2010 he was rescued by the Missouri Humane Society along with more than 60 other dogs from an animal hoarder.  Out of all the dogs Marshall was in the worst shape of them all. "He was probably attacked during feeding by some of the more aggressive dogs," said Marshall's new owner Cyndi Wilenbrock. He had bite marks all over his body, a broken front leg and a hole the size of a tennis ball on the side of his face. It was a long two months to rehabilitate Marshall but he finally was ready for his new life and home with Wilenbrock.
Wilenbrock knew Marshall was special and had survived for a reason. "I would see him having his nightmares," she said. "I decided to start writing his story. When I was done and I re-read the story I thought that's why you fought so hard to survive. You want to carry your message. This message of antiviolence, anti-bullying, about kindness respect towards each other." "The Marshall Movement" had begun.
Marshall bring his message to detention centers throughout the St. Louis area where he serves as a therapy dog and helps kids talk about their issues with bullying, self-esteem and disabilities. Marshall and Wilenbrock also go to schools to spread their message of acceptance, tolerance and kindness. "There's a Marshall inside all of us. That place of inadequacy. That place of not feeling enough and maybe worrying about being accepted exactly as you are," said Wilenbrock.
For more information on Marshall, his story and his movement visit his website.