Cincinnati News, FOX19-WXIX TV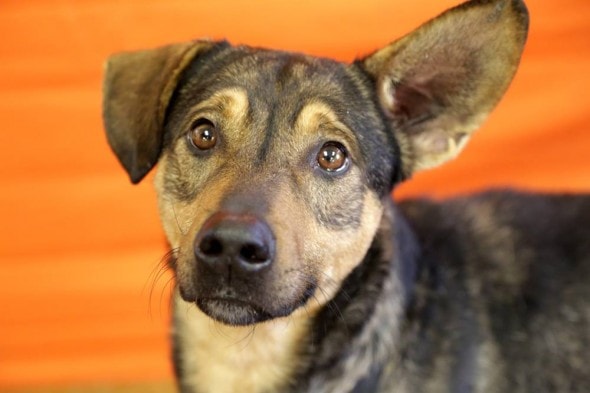 Left behind when his family moved, Chance spent two months abandoned in their vacant home. Finally a Kansas City Power & Light Worker discovered the distressed dog and adopted him.
Chance was left behind in his family's Jackson County, Missouri home with nothing but a few bags of dog food. For two months he was all alone until last Friday evening when a worker for Independence Power & Light discovered him. The worker found Chance and several empty bags of food. Even more distressing was a hole found dug into the sheet rock by Chance, an attempt to escape the home.
Chance was taken to Great Plains SPCA for much needed medical treatment. He was malnourished and in need of care.
When shelter staff inquired with neighbors about Chance's family they discovered just how long Chance had been alone in the house for. His family had moved away two months ago and no one had been at the house since.
One week later and Chance is doing much better and is getting a fresh start with the Independence Power and Light worker who rescued him.