An elderly Georgia man who went missing a few weeks ago was sadly found deceased.  But right next to him was his Maltese BeBe, who fended off wild animals and stayed by his human's side until they were found.
Jimmy Wilkerson loved his little dog.  They went everywhere together.  And when he would get in his pickup truck to go for a drive for a couple hours each day, BeBe came along.
"The two of them were inseparable," said Wilkerson's son-in-law, Smitty Smith.  "Wherever you saw one, you saw the other."
One day back in May, Wilkerson went for a drive down a dirt road in Douglas County, and his truck got stuck in a creek.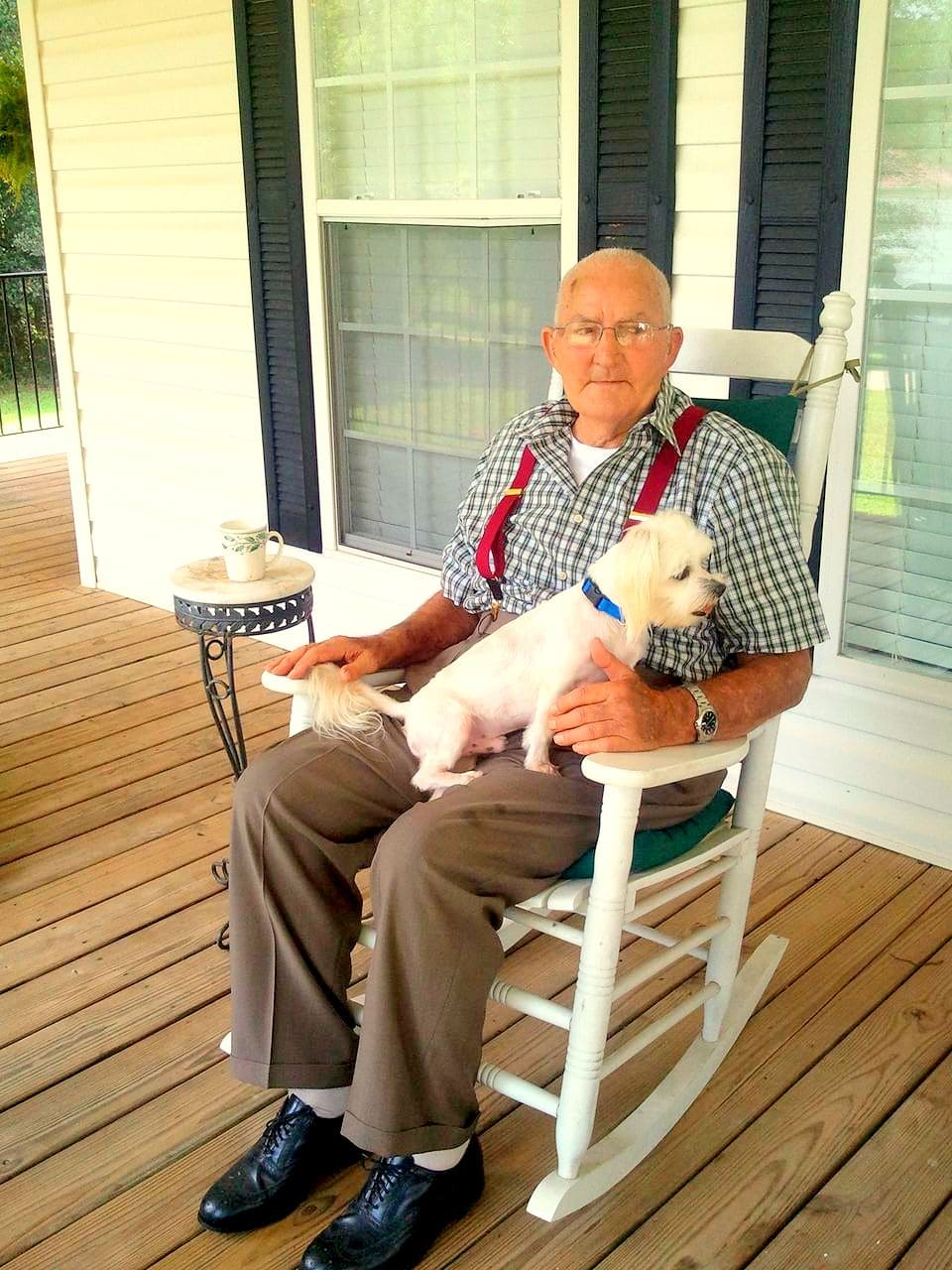 "It looks like he got lost driving down Strickland Street…and then got stuck out there and couldn't turn around," said Sheriff Bruce Ferguson.  "He tried walking out but just couldn't make it."
People who lease the property were on four-wheelers when they spotted the truck and reported it to police.
Deputies on horseback and dogs from the Alpha Search and Rescue Team followed Wilkerson's scent and found his body about a quarter mile from the truck.  BeBe was hiding out in some underbrush nearby.
He had a few broken ribs and bite marks, likely from having fought off a coyote or a bobcat.  He's been in the care of a veterinarian until he recovers enough to go home.
"I love that dog," said Meta Smith, Wilkerson's daughter. "We're going to take care of BeBe, like he took care of my father."