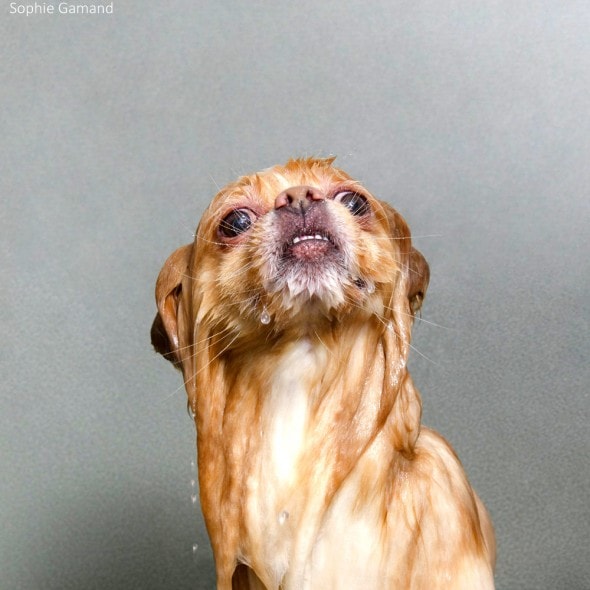 Dogs and kids:  they love swimming, but hate bathing.  Well, some of them.  However, it is very clear which side of the fence these dogs fall on!
Sophie Gamand is a French photographer now living in New York.  For a photo series called Wet Dog, she decided to hang out with some groomers at pet stylist Ruben Santana's Bronx studio and get close-up shots of about a dozen dogs, capturing their takes on the experience.
"The expressions were priceless and really entertaining," she said.  "It was magic."
Her series was so loved that it won the Portraiture category in the 2014 Sony World Photography Awards.  It's even being turned into a book, due out in the autumn of 2015.