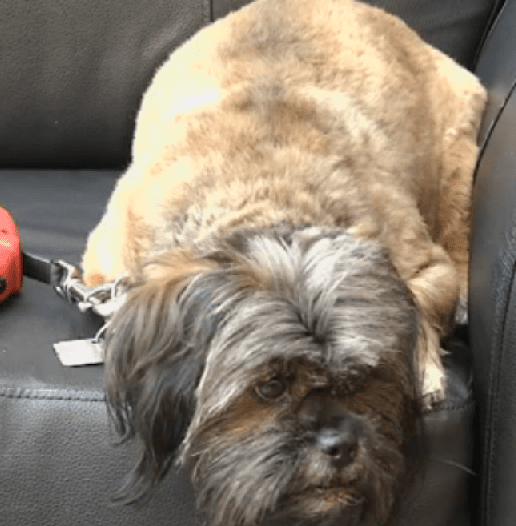 Emergency responders do amazing things all the time, but one Las Vegas EMT went above and beyond to help a man and his dog.
Terry Woodruff was walking his dog Muffin early one morning when he was attacked.
"As we were walking away I heard a noise behind me and I turned and met a rock, it hit me in the eye," said Woodruff.
That hit to the eye caused a serious head injury for Woodruff. He felt sick, couldn't open his eyes and became very sensitive to light. He made his way to a nearby 7-11 to get help but wouldn't go to the hospital unless he knew Muffin was taken care of.
"I had a concussion which made me befuddled," said Woodruff. "But not so befuddled that I forgot my dog."
EMT Brian Foster stepped in to help. He took Muffin back to Woodruff's home for him. He made sure Muffin was secure and then he checked in on Woodruff's condition at the hospital. When he found out Woodruff had been admitted Foster drove to the hospital to get the keys to Woodruff's house again and then drove to check on Muffin. He then contacted one of Woodruff's neighbors who was willing to take care of Muffin until Woodruff was released from the hospital.
Woodruff was grateful for all of Foster's efforts and the peace of mind it gave him knowing Muffin was alright.
"He came back to the hospital. Gave me back my keys and told me my dog was all right, which was way important to me at that time," said Woodruff. "I grew up on cowboy movies. The bad guys wear a black hat. Good guys wear a white hat. Brian should be wearing a white hat."