A Texas family has been reunited with their dog, Sid, who they believed had been euthanized back in October.  Vets at the Camp Bowie Animal Clinic told them he was developing a crippling spine condition and it was the best option.  But for the last six months, they kept him in a filthy cage so they could use him for blood transfusions.
"The betrayal is so incredibly intense that nothing you have prepares you for the emotions," Marian Harris said.  "There's anger, there's joy that you have your dog back, there's betrayal of this intense trust.  And it's just really hard to camp on one particular emotion."
The Harris family of Aledo, Texas brought their Leonberger to the vet in May of 2013 for an anal glad issue.  Veterinarian Lou Tierce convinced them to keep Sid at the clinic for treatment.  By autumn, they were told his condition had deteriorated and he had a painful, congenital spinal condition that would eventually cripple him.
They were advised by Tierce that the best decision would be to spare him his difficult fate, and the family decided to have him put down.  However, they were not present when it was supposed to take place, and had no idea that it never did.
The family said Tierce promised to bury Sid on his farm, but instead, he kept the healthy dog in a disgusting, urine and feces filled cage for six months.  He allowed Sid to develop mange as he routinely pricked him for the precious plasma blood contains.
Former clinic employee Mary Brewer called Marian and Jamie Harris to tell them that Sid was still alive, and that she had witnessed abuse at Camp Bowie.  But she was afraid to report what was happening because she is a convicted felon.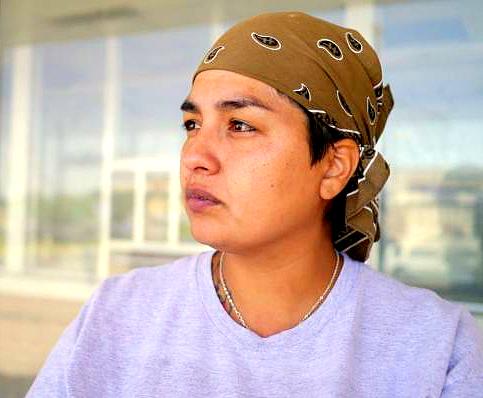 "What can you do when you're not a credible person, you know?" Brewer asked.  "You're going against somebody who has a business of 40 years, a respectable veterinarian, who is going to believe me?"
The Harrises did.  After being told their dog was being kept alive by the vampire vet for transfusions, they marched right into the business and found Sid being held prisoner in a back room.
The supposedly terminally ill dog was delighted to see his family again, and leaped right into the back of their minivan on his own.
"It was like getting punched in the stomach and then some," Marian said of the situation.
They brought him to another doctor, who said Sid never needed to be euthanized in the first place.  He had to be treated for mange, and showed signs of being "abusively kenneled," according to an attorney for the Harrises, who are now seeking legal action.
Two other dogs were taken from Camp Bowie when police conducted a raid on the clinic, and an investigation is ongoing to determine if criminal animal abuse charges will be filed.
"The betrayal, it's just, you know, it's indescribable," Marian said. "I just don't want anyone else to have to go through that."