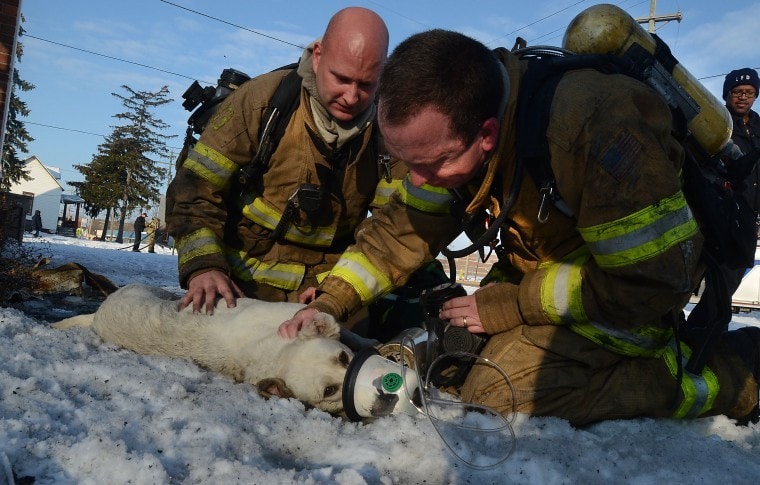 Cola is alive and safe thanks to the work of Lima, Ohio firefighters and a newly donated dog oxygen mask. When Cola was brought out of the fire she looked lifeless, but after firefighters spent five minutes trying to revive the dog with the new oxygen mask she was breathing once again.
On Thursday morning firefighters with the Lima Fire Department responded to a two-story brick house that was engulfed in flames. The fire had started in the kitchen on the stove and quickly spread to the entire house. Firefighters braved the burning home to rescue Cola, a Labrador retriever. They found her in the basement and when they came out with her she was limp, unresponsive and covered in ash.
Cola's owner Linda Bailey was inconsolable at the sight of her lifeless dog. Firefighters didn't give up on Cola though. They used an oxygen mask made especially for dogs that had just been donated to them last week. After about five minutes Cola was breathing again.
"I'm so happy," said Bailey. The house was a total loss. "It's such a confusing day for me. Because while I just lost my house, everything that I own, I still have my dog and my kids, and we're lucky to be alive."