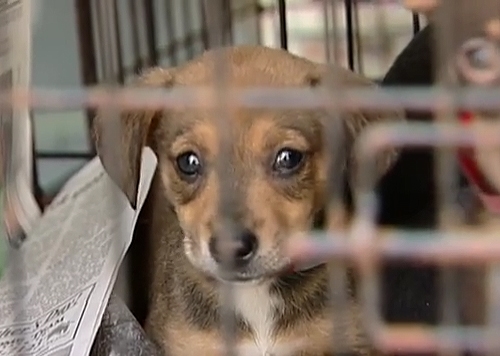 Two dozen puppies are on their way to new homes, thanks to a donated flight from Remote Area Medical. Rescuers say flights like these save the lives of animals, especially during the busy puppy and kitten season.
"You see the real issue is that animal shelters all over the United States are so chock full of animals that many of these animals, sadly, have to be euthanized. So for these 24 animals that we're able to take up to Illinois today, to find new homes, we're saving 24 animals. So for those folks out there who are looking to adopt a pet, go to your local animal shelter, rescue one of those little tykes and take it home with you," said Stan Brock.
Brock is the founder of RAM, an organization that provides free veterinary care across the country and the world.