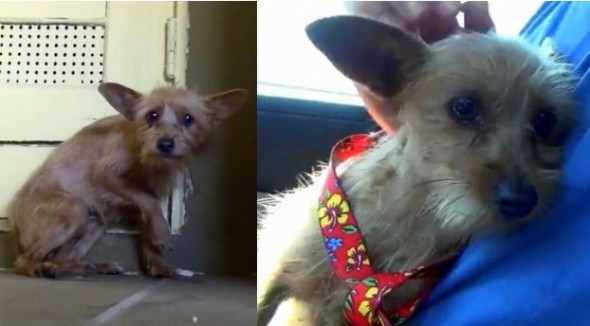 Because of the dedication of Eldad Hagar and the volunteers of Hope for Paws, an abandoned dog was given the chance to make an amazing transformation from fearful to friendly.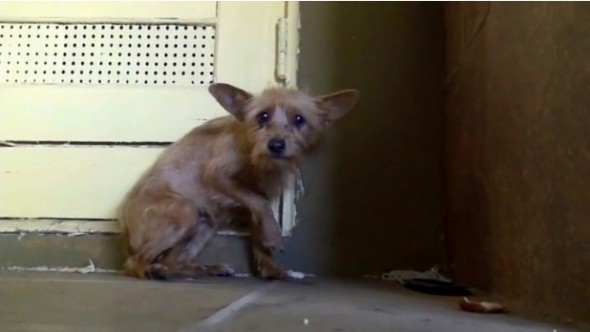 Cheryl Cook contacted Hope for Paws about a scared, abandoned dog she had seen. Well-known dog rescuer Eldad Hagar arrived to find a terrified dog – perhaps a Border terrier Chihuahua mix. She quavered with fear, retreating and then attacking the catch pole being used to snare her. She completely ignored the chicken that was put out for her.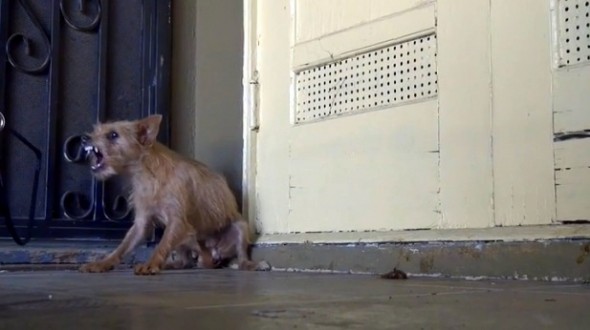 But Eldad was patient and gentle, giving her time to sniff out the pole and to trust that it wouldn't be used to harm her. Once lassoed, Eldad used a blanket to delicately brush her, keeping his hand a safe distance from her snapping jaws. Soon he was able to pet her ear and her head.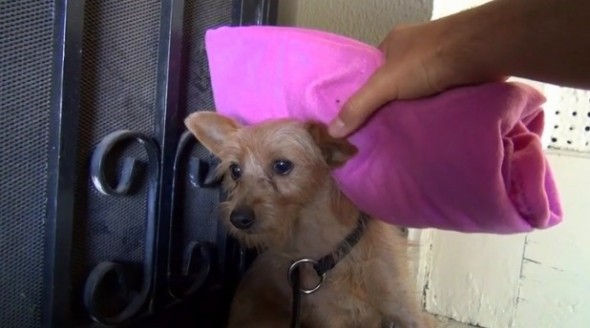 She wasn't ready to give in yet, and bit at him. She narrowly missed his hand, but pooped out of fear. Undeterred, Eldad continued to gain her trust. After 20 minutes, he was able to slip his lucky leash on her, but she was still incredibly distressed. She bucked and jerked at the leash, but Eldad was able to get her to sit on his lap.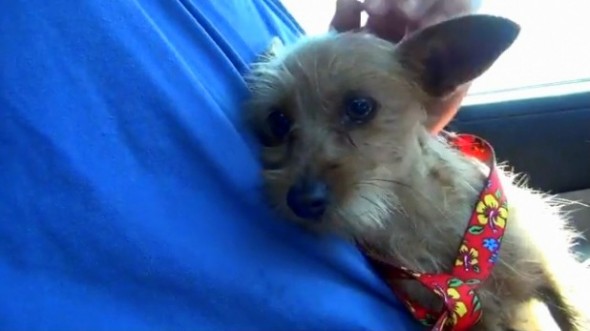 The little girl was named Holly. Her demeanor has changed drastically in the three weeks since she was found. Though still timid, she is learning to socialize with people and animals. If you would like to adopt Holly, please contact Cheryl Cook at [email protected]. ( I don't know for sure, but I believe she may be in the Los Angeles area, as that is where most of the Hope for Paws rescues take place.)