Millions of pets go missing every year, and according to the National Council on Pet Population Study and Policy, only 15 to 20 percent of lost dogs and only two percent of lost cats are ever returned to their owners. Pet parents no longer have to worry about losing their beloved companions with Tagg—The Pet Tracker™, an advanced pet tracking system equipped with GPS and wireless capabilities that enables pets to stay in touch with their owners.
Tagg—The Pet Tracker is the first product from Snaptracs Inc., a newly formed, wholly owned subsidiary of Qualcomm Incorporated, the world leader in mobile technologies. The Tagg pet tracking system uses advanced GPS technology to enable pet owners to know where their pets are and be notified if they wander off. Tagg provides peace of mind for any pet parent by providing them access to their pet's whereabouts via a mobile phone, mobile device or computer.
Tagg—The Pet Tracker is a purpose-built solution that uses a sophisticated combination of GPS and wireless technology to monitor a pet's location and quickly notify the owner via email and/or text if the pet leaves its Tagg zone, the area where it spends most of its time—typically the home, yard and adjacent areas. Pet parents can also monitor a pet's whereabouts via a free Android , iPhone and Verizon app. The Tagg tracker is designed for dogs and cats over 10 lbs. and is a small, lightweight and durable device that attaches securely to an existing collar.
Built to withstand all the running, digging and jumping of a pet's busy day, the tracker is meant to be worn at all times, even while swimming. The long-lasting battery can last up to 30 days, but actual battery life will vary based on usage patterns. Convenient features have been built into the compact, stylish and comfortable tracker, including battery recharge notifications and a trip button, which allows pet and owner to take walks, car rides or travel without sending an alert.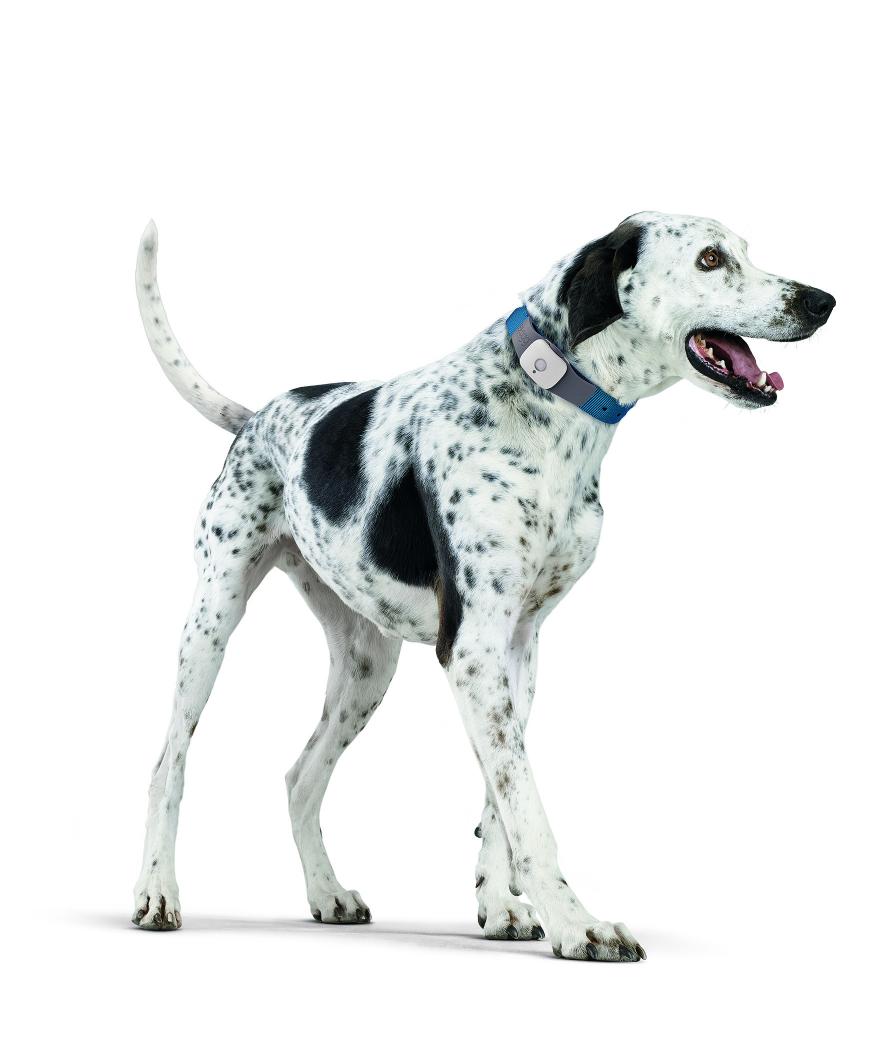 Tagg—The Pet Tracker service is provided on the Verizon Wireless network, giving pet parents reliable access to tracking information via its nationwide coverage. The Tagg Master Kit, which includes all hardware and one month of service, is available for $99.95, with each additional month of service at $7.95. Trackers for additional pets in the same family are $89.95, and only $0.95 per month for service thereafter. Tagg is available online at www.Tagg.com and recently launched in Target and Apple stores nationwide.
How to Enter
Today's giveaway winner will receive a complete Tagg pet tracking kit by mail. Winner is responsible for all subscription costs. As always, only those in our e-mail list are eligible, and if you're not one, you can fix that in five seconds by clicking here. When your first daily digest e-mail arrives, hit reply, type the words "enter me" in the subject and send (current subscribers can reply to today's digest). We'll use randomizer.org to select one winner, who will be notified by e-mail.
Entries will be accepted through midnight Sunday: please note that this contest is open to residents of the US only. Good luck!