Many Americans live paycheck to paycheck and now with the Government shutdown many federal workers who depend on their paychecks are struggling to make ends meet. Having a pet is an extra added expense, but a local business in Austin, Texas, is offering federal employees and pet owners a break.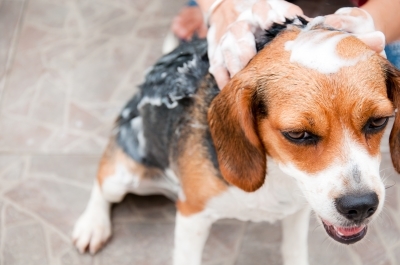 Today and tomorrow only (Oct. 7-8, 2013), Dirty Dog is offering federal workers a free self-service dog wash.
"Most people I know couldn't go a week without getting paid," Dirty Dog co-owner Alesha Fitzsimons said in a press release. "We don't have much to offer, but we know that having pets is an additional expense that must be stressing some people out."
Any federal employee who wants to take advantage of this complimentary service just needs to visit any of Dirty Dog's six locations and show a federal ID card. No appointment necessary.
To check Dirty Dog's locations and hours of operations visit http://dirty-dog.com/.