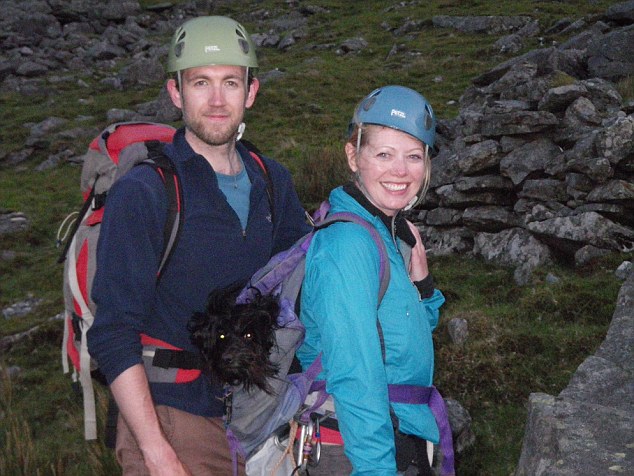 On May 29th Sutty helped save the life of his 60-year-old owner after the man was badly injured in a 450 foot fall. His barking drew attention to the unconscious man, but when rescue helicopters arrived Sutty was scared away. Sutty survived for 10 more days in the wilderness before he was found.
Sutty, a 14-year-old spaniel, was hiking with his owner in Snowdonia when the man fell 450 feet and was severely injured. Sutty started barking which attracted other hikers to the man. When a RAF rescue helicopter arrived on the scene Sutty was frightened and ran off.
Posters were placed all around the trails to try to find Sutty but days passed and there had been no sightings. Then on Saturday Rob Shepherd and his girlfriend Sian Williams were out for an evening climb when they heard a faint whimpering sound. Shepherd made a difficult climb and found Sutty on a ledge. The dog had built himself a nest and had somehow survived without food and water.
Shepherd, a member of Lianberis mountain rescue, called Ogwen mountain rescue for help. More people came to help lower Sutty down off the ledge. Sutty was placed in Williams' backpack to be brought to safety. The rescue team then immediately contacted the injured man's family who immediately got in their car to be reunited with Sutty.
Sutty's owner is still in the hospital recovering. Sutty meanwhile is doing very well despite his 10 days in the wilderness. Everyone is happy to have the hero dog home safe.