A video posted by the organization Let the Animals Live Israel shows the moment a dog saves her puppies from drowning.
It appears the dog had recently given birth and took refuge in a den dug just underneath a metal storage container. However, because of heavy rains the area flooded and the puppies were in danger of drowning.
The dogs only access to the outside world was through the small gap dug by the mother dog, and she was the only one who could save them.
The den's entrance was too small for locals to fit through and the recent rain flooded the entryway making it impossible for the puppies to walk through without drowning.
People could hear the puppies' frantic whimpers and observed how the desperate momma dog wanted to get her babies to safety. Caring humans encouraged her to enter her "home" and retrieve her young ones. One by one the puppies were saved.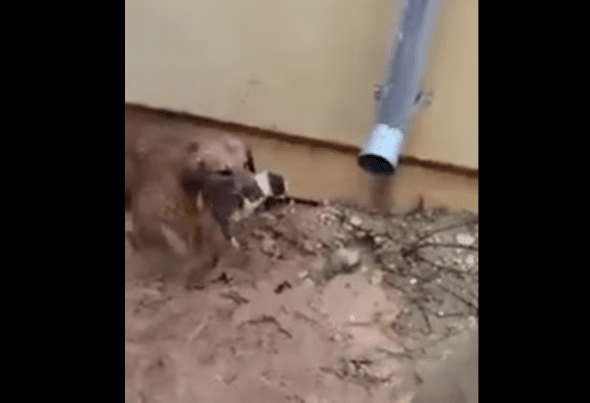 The video's caption says there were a total of 12 puppies and seven of them were saved. Sadly five of them drowned.