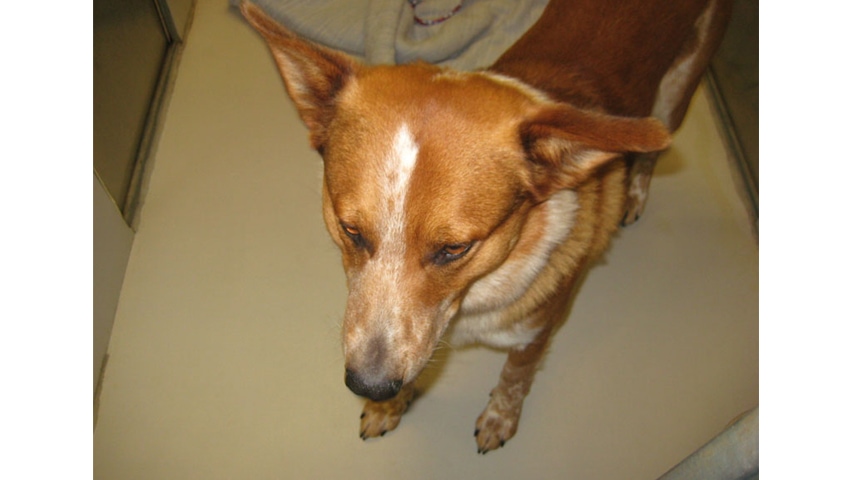 When a homeless man in Washington State needed medical help he had no one to turn to for help but his dog. He attached a desperate note for help to his dog Buddy's harness and hoped for the best. Buddy didn't let his friend down finding him the help he needed.
On Wednesday afternoon, a woman walking her dog spotted Buddy and noticed the note attached to his harness. The woman dialed 911 and gave the note over to police. "In big letters it said, 'Help,'" said Tumwater Police Department Detective Jen Kolb. "And on one end it says, 'Send Help. No Joke. Cannot walk.' And on the other side it said, 'Medicine not working. Need doctor.'"
The note wasn't signed and police weren't sure where it came from. They had heard that a homeless man with a dog hung out in the area and a search led them to an elaborate camp in the woods. They found the man in a desperate state. "He was absolutely immobile," said Kolb. "He was in his camp and couldn't move from his location. He didn't have a phone to call anybody…he was afraid he was going to die. 
The man didn't die and got the treatment he needed at the local hospital. Without his dog Buddy it could've been a very different story. Buddy and the man are now getting help from some friends while the man recovers.