Brady the shih-tzu just celebrated his 8th birthday!  To celebrate his birthday in ultimate fashion, his human threw him a killer bash, complete with treats and all of his best doggy buds.  Here are some of the photo highlights from the event.  What a lucky dog!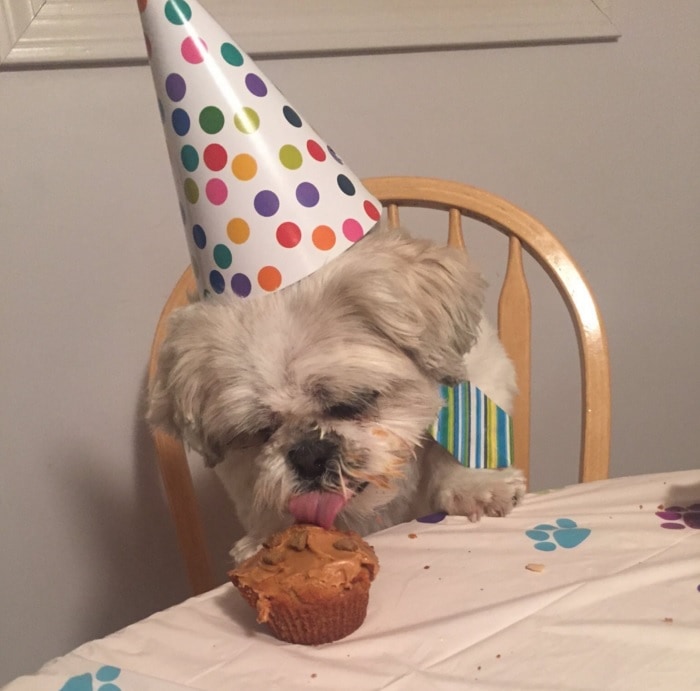 It would seem that Brady's birthday celebration seems to have inspired others to throw ultimate birthday bashes for their fury family members as well!  People have shared their doggy birthday party pictures with Brady and his human on their social media pages!
How about you?  Do you celebrate your dog's birthday?  Share your doggy birthday bash stories and photos with us here, or on our Facebook page, which you can see by clicking here.