Russ Ryan's fiction novel, "It's Just a Dog," is a witty but heartfelt story about an artist and his coming to terms with the passing of his beloved dog.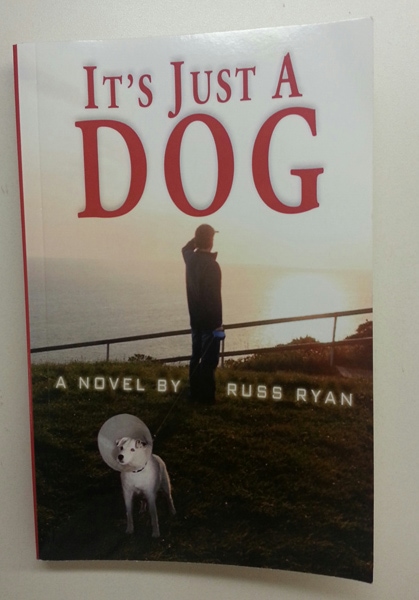 Charlie Keefe, known as the Picasso of dogs, built his career around painting portraits of his dog Pete. Keefe never thought that the death of his companion would change his life into a gloomy and lonely one – never did he think he would see and interact with his dog's talking ghost.
The book has romance, comedy and suspense. At first readers might disagree with Keefe's initial thoughts on rescue organizations, but these are just derived from the protagonist's own ignorance on the great work these organizations do. Keefe's views change once he humorously ends up fostering a dog he falls in love with and later adopts.
In this novel, readers will sympathize with Keefe and his struggles to accept the death of his dog Pete. The protagonist's personal life and career go through turmoil and it is only the ghost of Pete who helps him get back on his feet while at the same time comically complicating his life a bit more.
While alive, Pete never seemed to be the loving, lap dog that most people want. He was very independent and into his own world, yet during his ghostly reincarnation, his softer side shines.
Through the daily apparitions Pete makes into Keefe's life, readers learn that the dog's sense of humor is tough, sarcastic and dry, yet Pete still cares for his human and remains loyal to him.
The death of a pet is a difficult thing to go through. Ryan's novel offers dog lovers a lighthearted book filled with loving memories and fun adventures of a cherished pet.