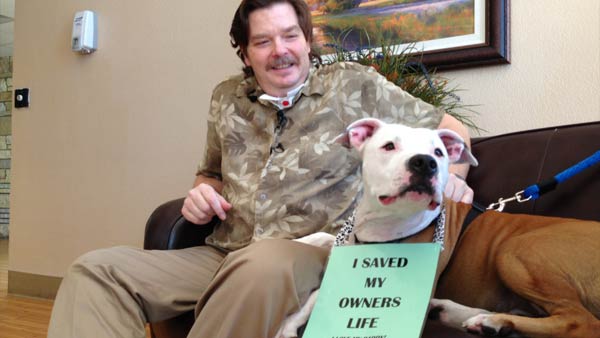 This week a Florida man reunited with the dog that saved his life.  When Doug Smith went into cardiac arrest his dog Zane was there to get help.
On November 7th Doug Smith came home after running some errands. He remembers not feeling well and before he knew it he was passed out on his couch. Smith was going into cardiac arrest. The only one at home to help him was his dog Zane.
Zane started barking at the lawn crew that was outside and didn't let up.
"The ground crew called my brother," said Smith. "My brother came over and called 911. And I was out for about 15 minutes."
Smith has been recovering at a rehabilitation center since the incident. Zane meanwhile has been taken in by the Humane Society of Pinellas, the shelter where Smith originally adopted him from.
On Thursday the two finally were reunited when Zane came to the rehab center for a visit. Smith will remain in the rehab center for several more weeks, but Zane will continue to visit until the two can go home together.