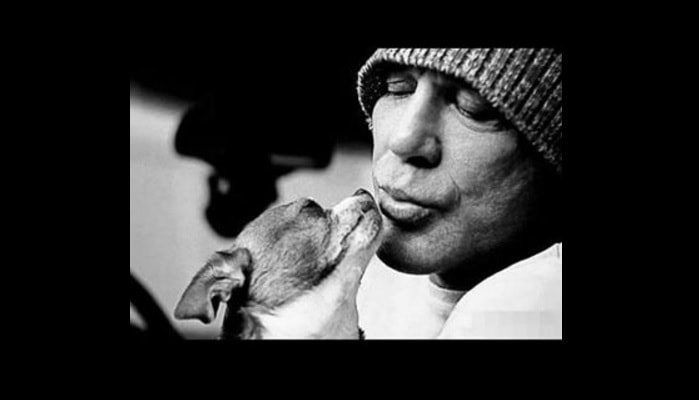 There is no shortage of stories of heroic dogs out there.  Running into flaming building, standing guard over a fallen friend and the service and therapy dogs in this world are just amazing.  However, extreme acts of heroism come in many forms.
Actor Mickey Rourke has had a dog hero in his life, but it may be a bit different from what we usually get to report on.  He credits his dog for stopping him from committing suicide.  No small feat at all.
Rourke's personal history is no secret.  He's lived a hard life in the public eye, been through the ringer with Hollywood and faced many daemons.  Recently, he told a story to reporters about a dog of his, Beau Jack, and how the little chihuahua saved his life.
"I was going through a really rough time. I was hurting myself and I was sitting in the closet one day. I couldn't take it anymore and picked up a gun," aid Rourke.  "I was deciding what part of my head to put it on and my dog, Beau Jack, he [cried] and I looked over and he looked up at me like this and … he said [with his eyes], 'Who's going to look after me?' And it made me put the gun down.  I was ready to go."
Beau Jack has since passed away, but Rourke says he will never forget him.  He does whatever he can to adopt dogs in need.  It's his way of saying "Thank you" to the dog that stop him from ending it all.  He is 100% an animal lover, and is all too happy to tell the world about it.
"I'd like to thank all my dogs, the ones who are here and the ones who aren't here any more, because sometimes when a man's alone, all you got is your dog, and they've meant the world to me."