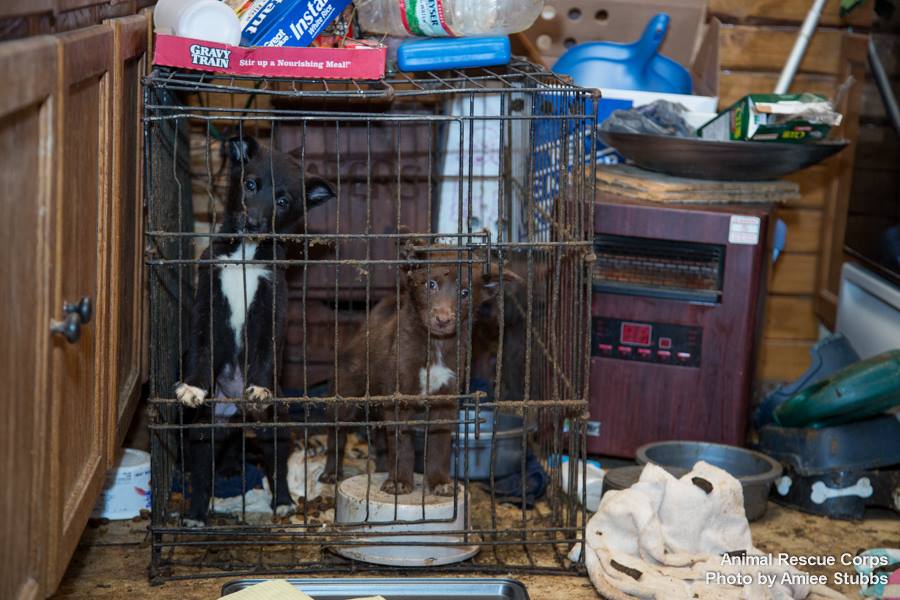 On Saturday more than 60 dogs were rescued from cruel conditions at a home in Morristown, Tennessee.
The Morristown Hamblen Humane Society received complaints about a rescue organization called The Puppy Patch. The rescue was operated out of a home and when the humane society followed up on the complaints they found 60 dogs in dangerous conditions.
The Hamblen County Sheriff's Office and Animal Rescue Corps assisted in seizing the dogs from the property. The dogs were kept in cramped conditions that were dirty, covered in feces and smelled of ammonia. They dogs did not have access to food and water and many were underweight. The dogs were taken to an emergency shelter to receive medical examinations, grooming and vaccinations.
"These animals have been living in a house of horrors with an overwhelming stench of ammonia and an unbelievable buildup of feces all over," said Animal Rescue Corps President Scotlund Haisley.
Once the dogs are in good condition the dogs will be placed with shelters and rescue groups.
One of the property owners has been arrested and charged with 63 counts of animal cruelty. There is a second suspected owner who authorities have not been able to locate.