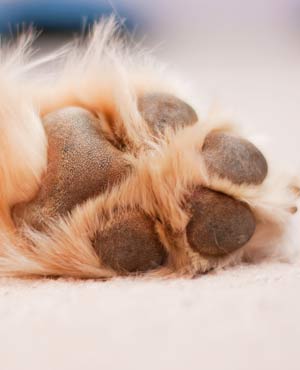 It's is remarkable that he is alive at all, having been through a horrific ordeal, but Kaiko is a survivor.  It all happened in Pretoria, South Africa when Kaiko became caught in a vicious and almost deadly trap that nearly severed him in half.  Somehow though, the resilient dog managed to stay alive until help came to save his life.
An inspector from Wetnose animal rescue discovered poor Kaiko last week said Debbie Herselman, spokesperson for the organization.  "The wire cut him terribly deeply. The wound was about 3cm deep. All his front teeth had also broken off from trying to chew off the wire," said Herselman.  The survival instinct of the dog is phenomenal and his efforts paid off as he is now recovering from emergency surgery to treat his injuries.
In addition to the damage from the trap, Kaiko had some 300 ticks on him which have been removed but he is also being treated for tick bite fever.  "Some of our toughest inspectors got tears in their eyes when they saw him. It is a miracle that he is still alive," said Herselman.
Kaiko means "forgiveness" in Japanese, and hopefully the pooch will forgive life for throwing him this nasty curveball.  Herselman says she expects him to recover fully in a couple of months and adds "I just hope we can find him a good home – where he will be spoilt rotten. No animal on earth deserves to suffer so horribly."