I'm no photographer, but I do know that the camera loves good light.
We struggle to find the same in northern Vermont – this part of the state is like the Seattle of New England, drenched in grey for months at a time until spring frees us from our SAD comas.
When the occasional sunbeam does break through a winter cloud bank, most of us are too drunk on vitamin D to do anything but stare, slack-jawed. Fortunately, that was not the case last week when a rare day off gave me the chance to snap a few pics of the dogs in decent light.
I was determined to get some good snout closeups, the kind of pictures you want to keep and frame.
We're happy with the results, but it was literally a matter of moments before the sun receded, reminding us that we have weeks to go before the light of day is something to get excited about.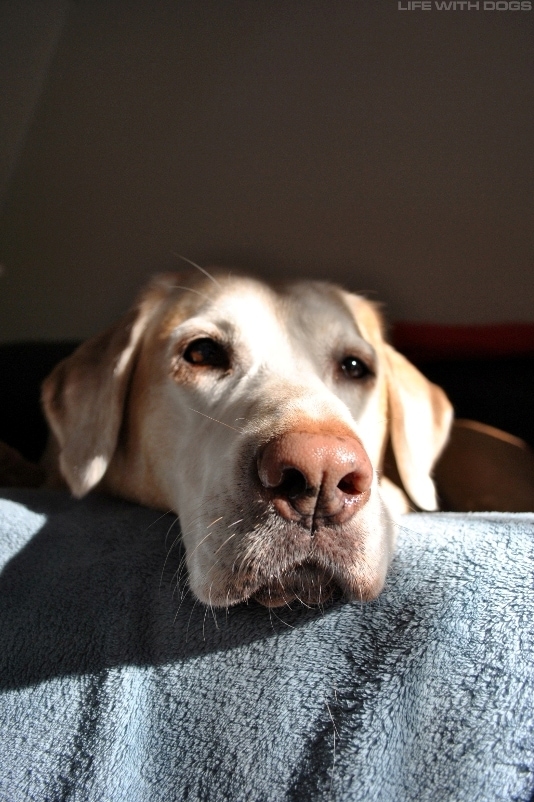 Until then, we'll just have to get by on snuggles.