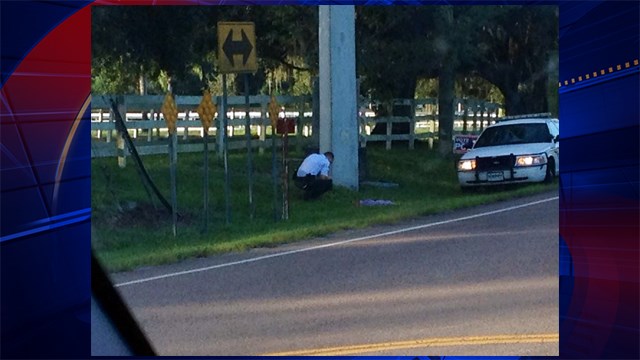 When a call came into the police station in Hillsborough County, Florida about a dog on the side of a highway, not much was though of the situation at first.  Being a dog lover, Deputy Tim Wren jumped at the chance to help, and it may have changed his life forever.
The dog had been found, hit by a car.  It was on the side of Gunn Highway in Hillsborough, not far from South Mobley Road.  According to the sheriff's office Wren was the first to respond, and get to the call.
Upon arrival, Wren immediately began to administer first aid as traffic on the busy highway zipped past.  Even a local news station's van passed by.  One of the riders in the van snapped a picture of the officer on the side of the road and Tweeted it.
No one was sure if the dog was going to make it, but it did.  Once Wren got the dog stabilized, he rushed the dog to Ehrlich Animal Hospital.  The dog is in stable condition, and in the care of veterinarians.
Now, Deputy Wren is saying that if no one comes forward to claim the dog, he will adopt it himself and bring the dog into his home.  Who knows?  Maybe this could be the beginning of a beautiful friendship.  Thanks to Deputy Wren and his quick actions, another dog will have another chance at a great life.