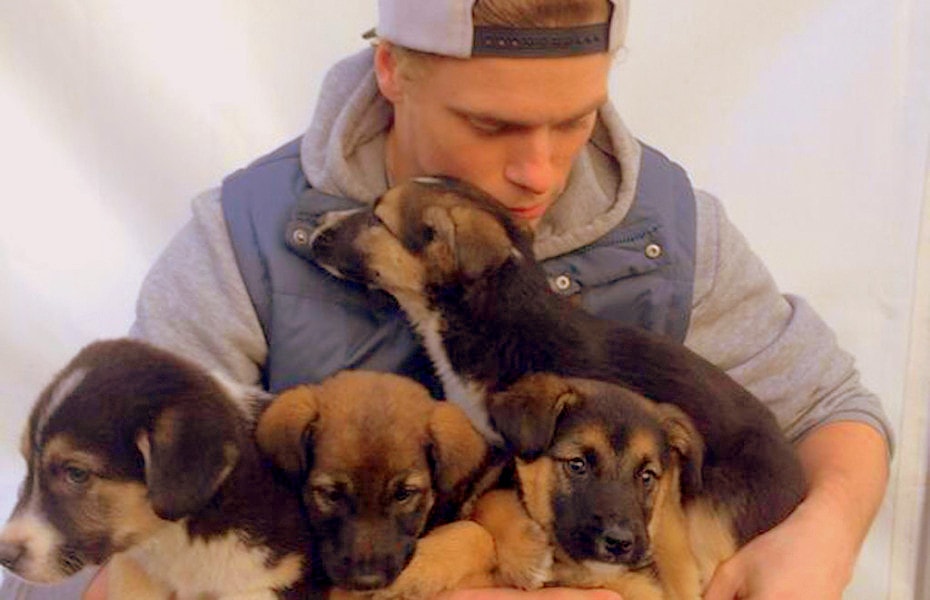 He may not have gotten the gold medal, but US Olympic skier Gus Kenworthy already has a heart of gold, which is worth far more. In addition to bringing home a silver medal in slopestyle skiing, he hopes to bring home a family of stray dogs he found.
Kenworthy caught sight of a mother dog and her four puppies outside a security tent. He stopped to feed and play with them, and instantly fell in love.
"I've been a dog lover my whole life and to find the cutest family of strays ever here at the Olympics was just a fairy tale way to have it go down," he said.
The Olympian took to Twitter to gush about his new bundles of joy.
"Puppy love is real to puppies," he posted.
The 22-year-old is in the process of arranging for the dogs to be vaccinated so they can enter the US. He'd like to keep one puppy for himself in Telluride, Colorado, and find loving homes for the rest.
"Also, for the people wondering, I've lined up kennels 4 the pups & made vaccination appointments. Doing all I can to bring them home w/ me!" he tweeted.
Kenworthy's childhood dog Mac, adopted when he was 11, died last year, and this seems to be the perfect time for him to find a new love.