Two Hawaii women have filed a lawsuit against the Kaneohe Petco, claiming that groomers had accidentally chopped off body parts and tried to hide the injuries by gluing ears and tails back on.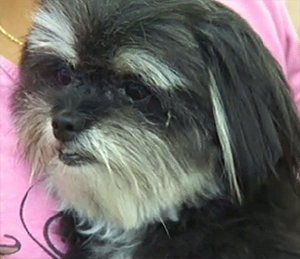 Gladys Kapuwai told reporters that she took her dog Dodo to the Petco in Kaneohe for routine grooming last July. Two days later she realized one of Dodo's ears had been cut off and glued back in place.
"Was dried, bloody, was dry blood, everything," Kapuwai said. "I noticed that at home, so when I took her to the vet, the doctor had told me it looked like they tried to glue it back."
According to the civil complaint, Attorney Michael Green had a similar experience with his pet. "The nails are bleeding because they were cut too short, the dog was filthy and the tip of the dog's tail was cut off," Green said. "They didn't seem, the people at Petco didn't seem overly concerned about that."
Green says that Petco's negligence caused serious emotional distress, and that management was unsympathetic when asked to explain.
"My dog, they offered another free grooming," Green said. "I guess they wanted to take off other body parts."
Kapuwai hopes the lawsuit will lead to stricter guidelines for groomers, and prompt Petco to improve training and safety standards. She says that all she expected was basic competence, and above all, honesty.
"Even the doctor said they could have saved her ear if they told me right there, but they didn't," Kapuwai said.