On April 8, 2014, Rolla Animal Shelter in Missouri, received a distressed call reporting a stranded dog on I-44. The motorist reporting the incident said the pet was on an embankment under the V Highway overpass.
Rolla Animal Shelter Supervisor John Redshaw and Animal Control Officer Roy Taylor headed to the scene to rescue the pet, but they needed to secure the area and stop traffic in order for the rescue to take place. That's when Rolla Police Department and Missouri State Highway Patrol were called to assist.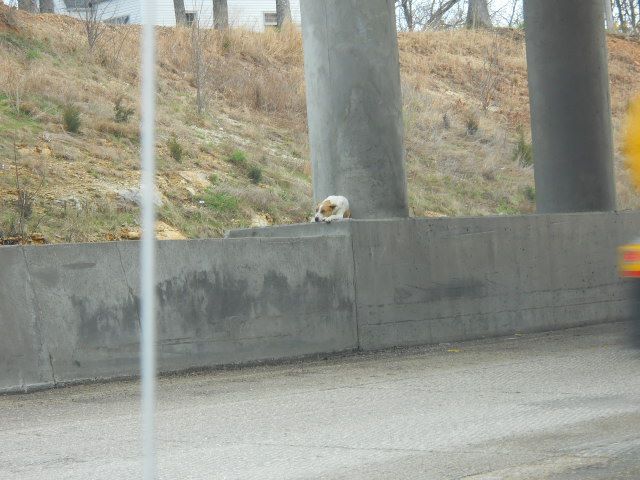 Highway Patrol provided a slow rolling road block giving Redshaw and AC officer Taylor the opportunity to leash and rescue the dog.
"The state patrol slowed down westbound traffic to allow us to get to the dog," Redshaw told The Rolla Daily News. "[The dog] was completely scared."
After the securing the pet, the stranded female dog was taken to Rolla Animal Shelter and scanned for a microchip. Unfortunately, the pet did not have a microchip and it was not wearing any ID tags.
The canine was put on hold for five day to give her owners a chance to claim her. However, no one came forward.
The I-44 dog has been made available for adoption and anyone interested in offering her a home can contact Rolla Animal Shelter at (573) 364-6995, on Facebook or on their website.