The Maryland State Police are looking for a suspect in a case of a puppy stolen from an Exxon Gas Station in Big Pool on Wednesday, September 3rd.  According to police reports, the victim claims their four-month-old puppy jumped out of the vehicle window while they were pumping gas.
It wasn't immediately noticed that the pup was gone.  A witness said they saw the dog being picked up placed into another car by a different customer that had also gotten gas around the same time.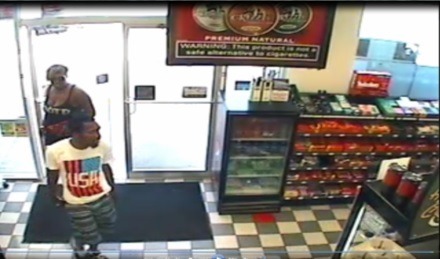 State Troopers said the suspect was described as a middle-aged African American man, wearing blue bibbed overalls, a brown hat, and a gray t-shirt.  This person was also with a younger man and woman.  The three were seen getting into the car with the dog, and leaving the area.  The vehicle is described as a gray or silver passenger car, possibly a Volvo.
It is not yet known at this time whether the suspect thought the dag was simply a stray that wandered to his area, or if the person actually intended on stealing the dog after seeing it jump from the window.
State Police are asking anyone with any information to contact Sargent Jeremy Stonebraker with MSP Hagerstown by calling 301-766-3810.