A family of seven were able to escape a fire in their Phoenix home thanks to their 10-month-old puppy, Buck.
The fire broke out in the attic at approximately 7:41 am, and just as a passerby who saw smoke coming from the roof was calling 911, Buck began barking to alert the family.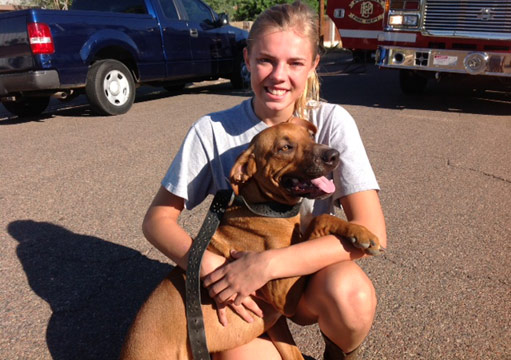 They were sleeping, but Buck woke everyone up. Seven people and their nine dogs, including Buck, made it outside unharmed. Two of the dogs initially had gone missing, but were later located.
The fire department contained the blaze to the attic, and are now working to find the family temporary housing.