)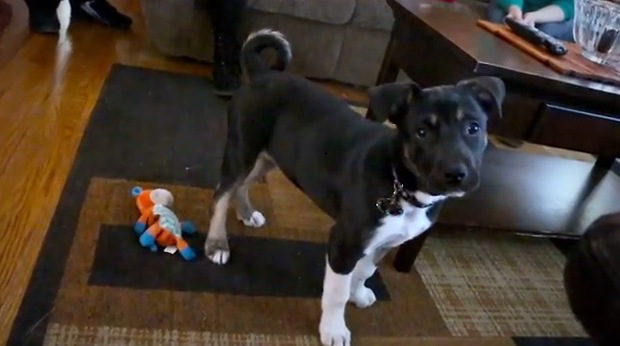 Just two weeks a puppy named Hunter was rescued from the Michigan Humane Society he returned the favor for his new family. The 3-month-old puppy alerted his new family to a gas leak in the middle of the night.
The McLarty family adopted Hunter from the Michigan Humane Society only a few weeks ago. Last Wednesday night Hunter wouldn't stop whining. Jill McLarty got up thinking he needed to go outside. When she took Hunter out he sat there and continued to whine.
McLarty took Hunter back to her bedroom and was planning to go back to sleep, but Hunter wouldn't let her. He continued to whine and began running circles in the hallway until McLarty followed him into the kitchen.
When McLarty followed Hunter into the kitchen her went and sat next to the stove. That's when McLarty noticed one of the gas stove burners was on, but not lit. Gas had been leaking into the home since they had cooked dinner six hours earlier.
"He is the first dog we ever adopted and I would recommend it to anybody," said Tim McLarty. "And as cliché as it sounds, the life you save may save yours."