At six months old, Sibley has seen far too much of the cruel side of humanity and bears the scars to prove it. The sweet pit bull puppy's face is marred by scars, received by her former owner after being tightly muzzled 24 hours a day. The owner admitted that he kept her muzzled from day 1 to prevent her from chewing things. Her ears also bear the scars of an at-home crop job, performed with scissors, in the attempt to make Sibley look "tough."
Sibley is so sweet and sensitive that it is difficult to imagine the unbearable pain that she has been through, before being discarded by her owner at Tony La Russa's Animal Rescue Foundation (ARF) in Walnut Creek, California.
Fortunately, the scars that Sibley bears appear to only have affected her on the outside. She has quickly become and staff and volunteer favorite at ARF, melting into any available lap, giving shy kisses, and grunting happily when she's on the receiving end of a good belly rub.
The calm, cuddly sweetheart is now ready to leave her past behind and be cherished as part of a family, as she has always deserved.  She continues to wait at ARF and everyone is looking forward to her finding her forever home!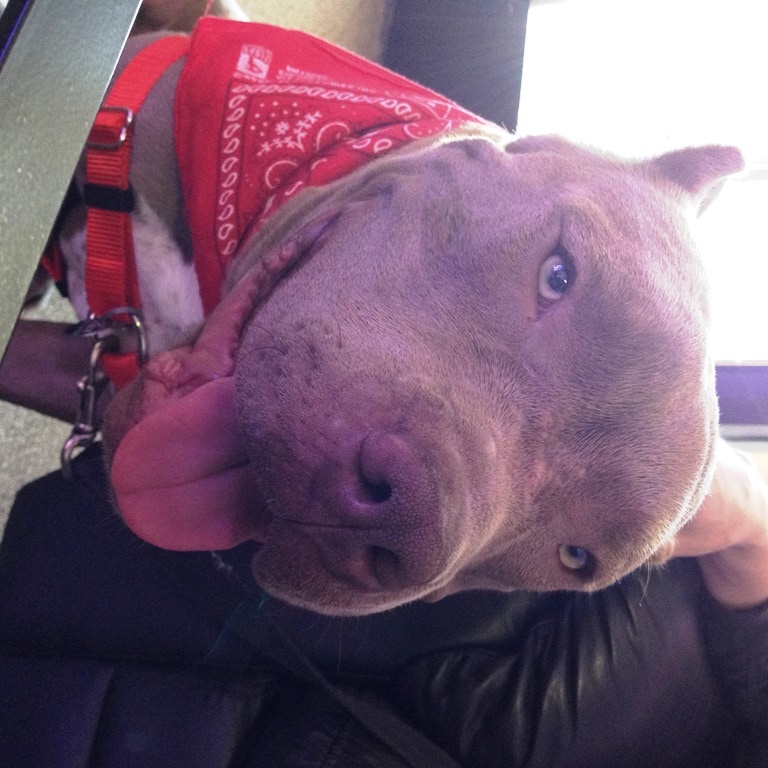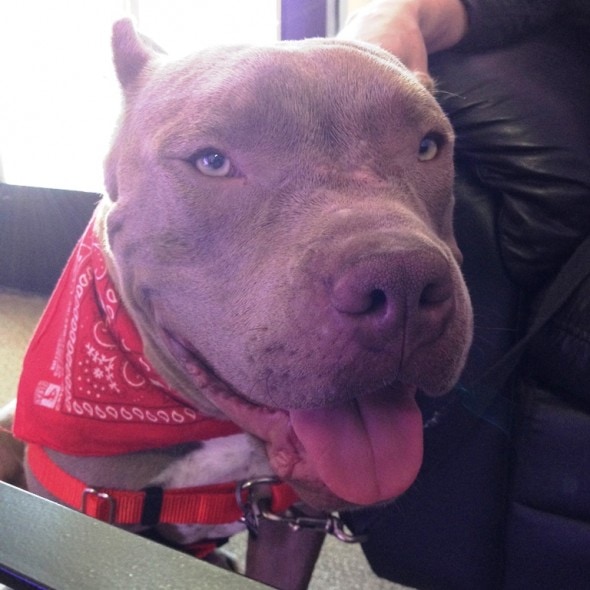 —————
Tony La Russa's Animal Rescue Foundation (ARF) saves the lives of dogs and cats who have run out of time at public shelters, giving them loving care and another chance at life until a new home can be found. ARF's innovative People Connect programs strengthen the human-animal bond for children, the elderly, and other people in need. ARF allows people to experience the unconditional love and acceptance of dogs and cats to fulfill their mission of "people rescuing animals…animals rescuing people."
For information on adopting Sibley, please visit ARF's website: www.arf.net