When dog lovers Mariesa and Chris Hughes visited the Mohawk Hudson Humane Society to see dogs that needed the most help, they never expected to be bringing home an abused, stray senior.  But they were foster fails, and decided to make sure DaVinci's final months or years are the best possible by having him be the ninth rescue dog currently part of their family.
The Hughes only planned to visit the shelter to see what dogs they had, and who really needed some help.  Then they were introduced to DaVinci, a senior pit bull who had just been brought in.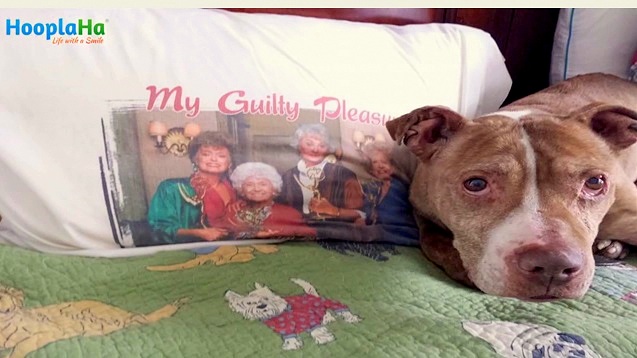 "I was very sad.  I thought about him a lot," Mariesa said.  "How sad for him, that this was where he was gonna spend his last days.  We had all hopes and intentions for him to find a foster or a hospice home that didn't have any other dogs just so he could be kind of quiet and have a lot of one-on-one attention.  We did not know we were going to adopt another dog that day, but we also knew that we were not gonna let him stay there for very long, or be euthanized."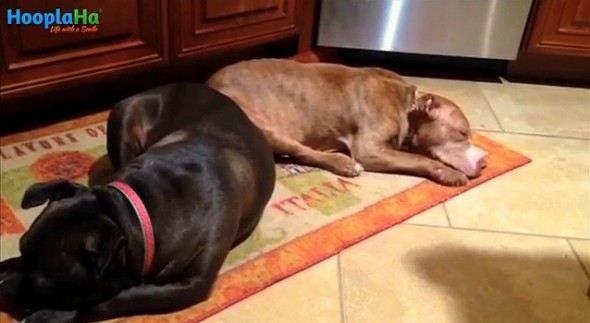 "Even if he only had another couple of weeks, whatever it is, just to get him into somewhere that was gonna love him… and hopefully he has more than a couple of weeks now that he's loved here," Chris said.  "The day he came here he really got along with everybody right away… really, really great, very incredible, and I'm very proud of our dogs."
"He seems to have really taken to Sammy, and Sammy has taken to him," Mariesa said.
"Sammy and him are found together quite often," Chris added.  "Sammy will sit next to him."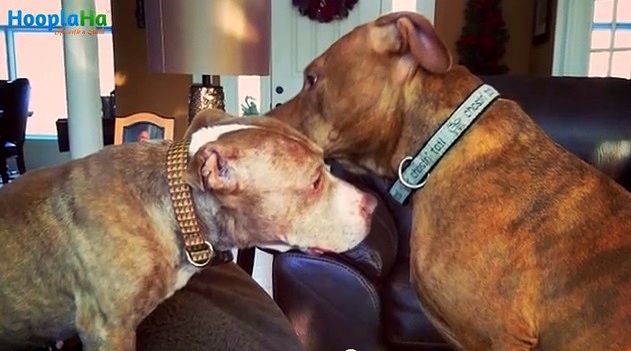 "Since getting him home, we have found he has what appear to be cigarette burns on his chest," Mariesa explained.  "The vets are unsure of what's going on with his back legs, but that it's most likely some kind of degenerative, progressive issue.  But I think for everything this dog has clearly been through, he's the sweetest, most loving, gentle dog that we could ask for."
"Just because he's an older dog, and just because he's maybe seen some rough times, that doesn't mean he doesn't deserve to have the shelters know there are so many older dogs that are in shelters that just get looked over because of their age, or because of their condition," Chris emphasized.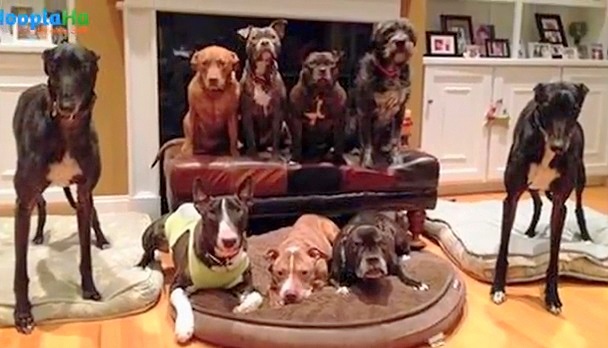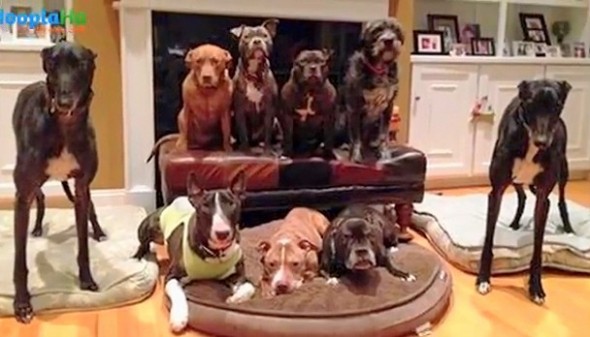 "Nobody wants to take a dog that you don't know what kind of life they've had," Mariesa said.  "He's had a terrible life!  He's not been loved or taken care of as much as he deserves to be, and he's still a wonderful, loving companion.  So as devastated as I am for the life that he's lived, and has had to tolerate from ignorant, hateful people, I am very honored to be able to spend this time with him, however long it is, which I now have a feeling will be quite some time."
For more adorable videos, check out Life in the Dog House on YouTube.