Soccer teams across Latin America are getting ready to compete in the 2015 American Cup being held in Chile. While some teams perfect their soccer moves by practicing on the field, other teams like team Peru practiced along a four-legged player that interrupted their field practice.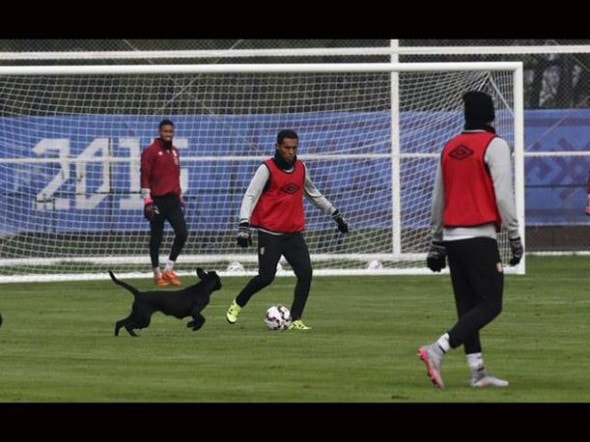 On June 11, 2015, team Peru was training in Temuco when a playful stray dog jumped into the field to chase the ball along the professional players. Team members found it amusing the dog wanted to run along with them but after a while they knew they had to get the pet off the field and get back to business.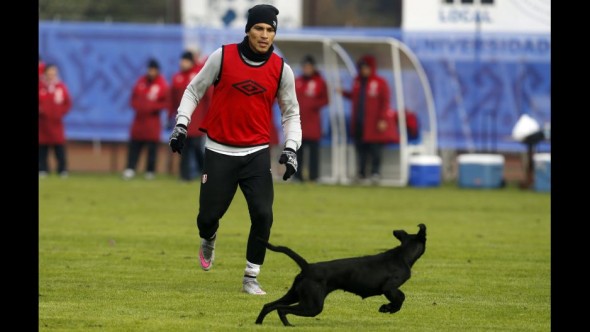 The Peruvian players tried to capture the dog and help him off the field. Yet, the black stray proved to be hard to catch since he was having too much fun chasing the ball. After a while, the canine exited the field on his own.
There is no word about the dog getting rescued, but we sure hope someone became interested in him and offered him a home.