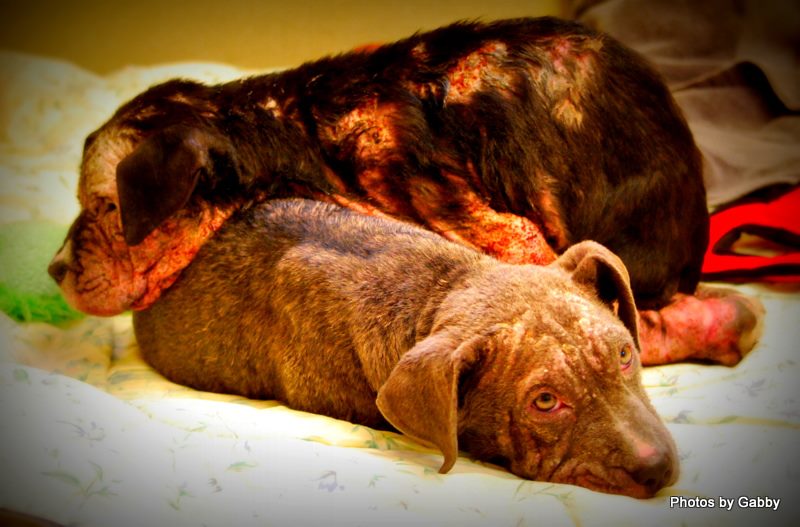 Two pit bull puppies were abandoned at a Long Island animal hospital last week. The puppies were in bad shape, suffering from severe mange and too weak to eat or drink. Now the Suffolk County SPCA is offering a $3,000 reward for information leading to the arrest and conviction of those responsible for neglecting and abandoning the puppies.
The two puppies were abandoned on the night of December 18th,  found in a six-foot deep window well at the animal hospital. The puppies appeared to be siblings that were less than six months old.  Both puppies were extremely weak and suffering from severe mange. They were immediately placed on intravenous fluids. Unfortunately the male puppy, named Nicky, did not survive. He passed away on Christmas night. The female puppy Noel is still recovering.
"This is a blatant act of cruelty and abandonment and we will do everything we can to see that those responsible are apprehended," said SPCA Chief Roy Gross. "This had to have happened over a period of time. It doesn't happen overnight that animals will get in a condition like this." If you have any information about the puppies' abuse you can contact the Suffolk County SPCA at (631)382-772.
Noel is doing better but will need long term care before she will be healthy again. If you would like to make a donation to help with care of the Noel, she is being cared for by the North Fork Animal Welfare League. You can make a donation through their website.